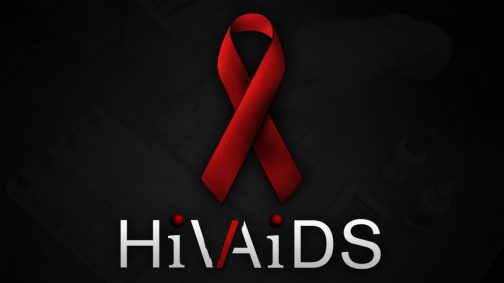 The Lagos Chapter of Network of People Living with HIV/AIDS in Nigeria (NEPWHAN) on Saturday decried false test results given by HIV/AIDS examiners.
Mr Peter Obialor, the Coordinator of NEPWHAN, expressed the displeasure in an interview with the News Agency of Nigeria (NAN) in Lagos.
Obialor spoke on the commemoration of the 2018 World AIDS Day marked annually on every Dec. 1.
According to Wikipedia, an online publication, the day is dedicated to raising awareness of the AIDS pandemic caused by the spread of HIV infection and mourning those who have died of the disease.
The theme for this year's celebration is "Know your status''.
"There is something that saddens my heart that I would like government to look into as we celebrate today.
"Let us tell the people the reality; if there are no positive persons, say so and if there are negative persons let us also say so,'' Obialor said.
"It is the fact that HIV testers that are employed by some NGOs to carry out test are given heavy targets to meet.
"One of such target is that they must ensure that one or more persons test positive to the infection.
"Whether there is any positive person or not they would not be paid.
"This is wrong; it should not be allowed to happen so that it does not create an avenue for testers to begin to give false data about positive persons living with HIV/AIDS.
"If at the end of the exercise, a tester brings all people tested to be negative, take it that way and never force him to lie that there are positive tested persons,'' he said.
According to him, no group with a sincere mind, aimed at curbing the epidemic will set a target for its workers as well as encourage immorality.
Obialor described the action as "wickedness'', adding that indirectly, their prayer is for every home in Nigeria to be HIV/AIDS positive instead of negative.
He alleged that the NGOs who were working for some of the Implementing Partners did so to get more funds from international community's financing HIV/AIDS in the country.
"People have turned themselves to be carriers because of money; they are being paid N2,000 when they walk in to register as a carrier.
"What we find now is a non-carrier who pretends to be a carrier walking in to three or more facilities to register as a carrier thereby causing what we call double counting''.
He called for a reorientation of the people, saying this is the height of it all and should not be allowed.
Obialor warned Nigerians and health workers against playing politics with their lives, saying this is an issue about human life and wellbeing.
He therefore called honesty in every test conducted on persons.
Wikipedia says the Global Fund to fight AIDS, Tuberculosis and Malaria is an international financing organisation that aims to attract, leverage and invest additional resources to end the epidemics of HIV/AIDS, Tuberculosis and Malaria.
It also supports the attainment of the Sustainable Development Goals established by the United Nations.

Load more