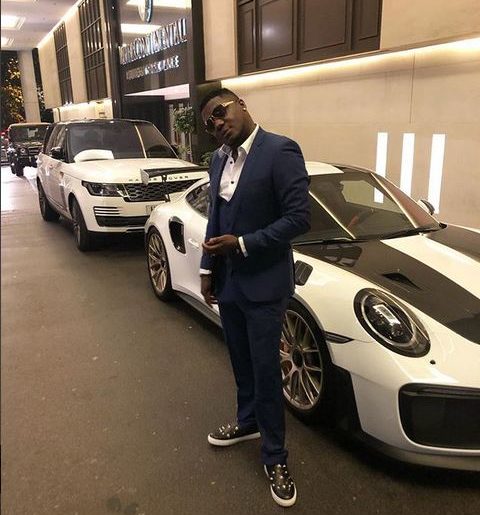 Adekunle Dada
Nigerian indigenous hip-hop rapper, CDQ lost his pendant at Harbour Point, Victoria Island in Lagos over the weekend and he's willing to pay anything to have it back.
The "Nowo E Soke" crooner took to his twitter handle to announce the lost of his pendant and promised to appreciate anyone who has the pendant with whatever he wants.
He added that the pendant cost him 4,000 pound and means a lot to him.
It would be recall that some months ago, CDQ chain was snatched in Ado Ekiti.
His tweet reads:
Anyone that has my pendant at the show tonight @ Harbour Point, V/I pls I'll appreciate u to dm me… I'll appreciate u with whatever u want. Just name it… aside d fact that it worth over 4K pounds, that pendant means alot to me trust me 😢 Thank You fans 🙏❤️
Anyone that has my pendant at the show tonight @ Harbour Point, V/I pls I'll appreciate u to dm me… I'll appreciate u with whatever u want. Just name it… aside d fact that it worth over 4K pounds, that pendant means alot to me trust me 😢 Thank You fans 🙏❤️

— CDQ (@cdqolowo) December 2, 2018

Load more