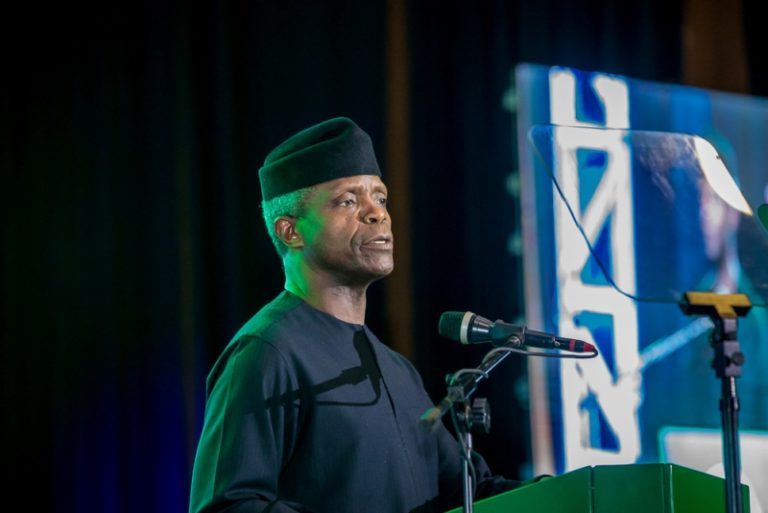 Adekunle Dada
A Nigerian lady has renounced her membership of Redeemed Christian Church of God because of Vice president, Prof. Yemi Osinbajo.
The lady, Justice Fortune made the announcement on twitter via her handle @justiceosuji.
Her tweet reads: I hereby renounce my membership of Redeemed Christian Church of God @rccghq.
I can not continue to worship in the same church with @ProfOsinbajo. The kite and the chick can never trade in the same market.
I remain committed to the things of God.
Justice Fortune also asked the leadership of Redeemed Christian Church of God to take away priesthood from the vice president.
She tweeted: The leadership of @rccghq should do the necessary by taking away priesthood from @ProfOsinbajo.
She argued that her destination is heaven and Osinbajo can't drive her to the destination (heaven).
"Our destination is heaven and Church is the means while Pastors drive the church. Osinbajo can't drive me to the destination.
"What will he be teaching you as a pastor"?
Check out her tweets:
I hereby renounce my membership of Redeemed Christian Church of God @rccghq

I can not continue to worship in the same church with @ProfOsinbajo. The kite and the chick can never trade in the same market.

I remain committed to the things of God.

— Justice Fortune 🇳🇬 (@JusticeOsuji) December 1, 2018
The leadership of @rccghq should do the necessary by taking away priesthood from @ProfOsinbajo

— Justice Fortune 🇳🇬 (@JusticeOsuji) December 1, 2018
Our destination is heaven and Church is the means while Pastors drive the church. Osinbajo can't drive me to the destination.

What will he be teaching you as a pastor?

— Justice Fortune 🇳🇬 (@JusticeOsuji) December 1, 2018

Load more