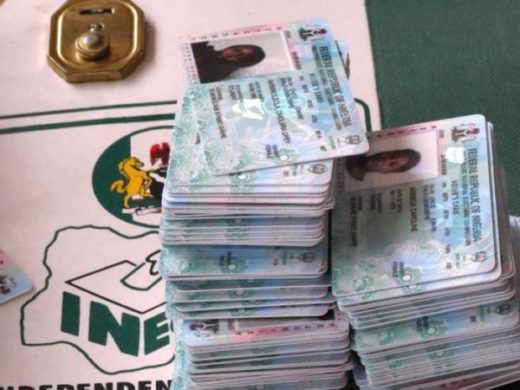 A chieftain of the All Progressives Congress (APC) in Lagos, Mr Jubril AbdulKareem, has urged residents to collect their Permanent Voter Cards (PVCs) to enable them to vote for candidates of their choice.
Abdulkareem made this call on Tuesday in Lagos while addressing newsmen on the need to enlighten the public on what to do to make a change in government.
"As we move into the election year, the people should go out and collect their Permanent Voter Cards (PVCs); this is the only way they can vote out those who have not represented them well," he said.
Abdulkareem, who is the former Chairman of Agege Local Government Area, said only those with PVCs could make a change during elections.
He warned against violence before, during and after the elections, adding that any current political office holder without any meaningful developmental programmes for the people should be voted out.
"Specifically, the people of Agege my own area, should not vote for candidates, who are hell-bent on ruling them continually against their wishes.
"The people of Agege have been asking for a change and they are determined to get that change come 2019. A situation where a particular candidate has chosen to impose himself on the people will no longer be tolerated.
"As we go into the election year, I want to implore the people of Agege, especially those from Constituency 1 to vote against bad representation," he said.

Load more