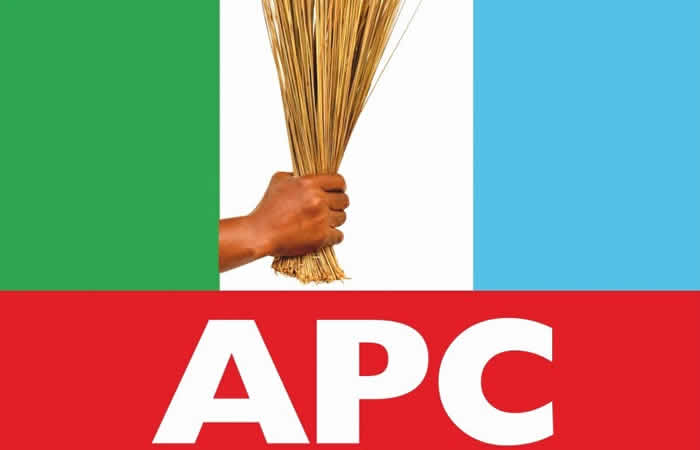 Dr Tom Ohikere, the National Coordinator, APC Broom Platform has predicted that the All Progressives Congress (APC) would have strong showing in the Peoples Democratic Party (PDP) control states.
He identified the states as: Delta, Akwa Ibom, Cross Rivers, Rivers, Abia, Enugu and Ebonyi in the 2019 general elections, all in South-East and South-South region of the country.
Ohikere, who made the prediction in a statement he signed in Abuja on Tuesday, attributed his calculation to the personality of President Muhammadu Buhari, who he described as a blessing and an asset to APC.
"President Muhammadu Buhari has successfully been able to keep himself above the fray of corrosive internal politics in his party, serving as a rallying point and guiding the party toward unity and fidelity to its laws.
"This has helped to strengthen cohesion and confidence in the party and puts it in a strong position as a united front as the election approaches.
"Also counting in favour of APC are the gains made in curbing insurgency in the North-East, especially recovering of 18 local government areas in that region from insurgents, minimising terrorists' bombing and destroying many terrorists' camps.
"The milestones recorded in anti-graft war, through blockage of financial leakages, complete automation of the financial system of government, prosecution and convictions of corrupt persons and recovery of huge sums by EFCC are also noteworthy achievements.
"Stabilisation of the economy by pulling it out of recession and the social programmes with direct connection and benefit to the poor all put the party on strong platform toward expected landslide in the forthcoming elections," he said
He added that APC had all the potential to convincingly win the 2019 Presidential Election with its credibility, unifying leadership and tangible records of performance, in addition to nationwide acceptability and spread.
"However, the party must shed off complacency, buckle up its managerial and organisational capacity, generate an inclusive campaign and promote with vigour, its programme to take Nigeria to the "Next Level".
"History of elections and competitive endeavors show that a very interesting and promising campaign can be ruined by complacency and lack of proper appreciation of the magnitude of internal challenges."
Ohikere noted that APC might also face herculean task in surmounting its challenges, called on it to overcome "serious antiparty activities" in its ranks and focus on public interest rather than the wishes of members.
"Meeting these challenges, however, requires that the National Working Committee (NWC) would have to work really fast to conclude its reconciliation efforts.
"It must fill up the vacuum existing in the heart of its organization, position itself quickly for the busy campaigns for which available time is fast diminishing.
"The NWC must appoint a substantive secretary as a matter of urgent importance; improve its organisational and managerial capacity as well as work to boost its public communication and response machinery in the media."
According to Ohikere, the absence of a substantive and capable secretary, which may deprive the party of the needed administrative backbone, should be quickly filled by one of the capable hands.
He noted that some members were screened and found capable for elections in the last APC national Convention in June 2018, adding that one of them could be appointed for such an important position.
Ohikere, a two-time Commissioner for Information in Kogi, who suggested Waziri Bulama for the position, described him as a politician with wide reach of professional disposition, deep knowledge of party management and a very engaging personality.

Load more