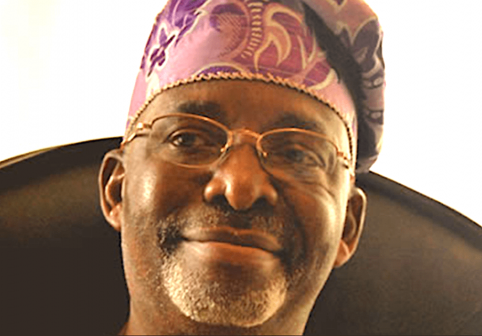 By Kayode Ajulo
The name, Dr. Frederick Faseun would often spring up shades of thoughts and, of course, various inflections of emotion. That's because he was a Nigerian who laid enduring foundations and legacies. These were legacies so profound and robust that they have markedly shaped or reshaped the nation's standing.
All life-long, he had the carriage, conduct and courage that define a hero. He was, in many ways than one, a legend who made indelible marks on the sands of time and whose time on this side would reverberate long after him.
Pa Fasehun, who founded the Oodua People's Congress (OPC), was a first rate Nigerian, whose training and character was superlative by any rating. He studied science at Blackburn College and furthered his education at Aberdeen University College of Medicine. He also attended the Liverpool Postgraduate School, after which he undertook a fellowship at the Royal College of Surgeons. Dr. Fasehun equally studied acupuncture in China under a joint World Health Organisation (WHO) and United Nations Development Scholarship Programme.
Dr. Frederick Fasheun would be well remembered for setting up an Acupuncture Unit at the Lagos University Teaching Hospital (LUTH), and founding the Besthope Hospital and Acupuncture Centre in Lagos, which has the reputation of being Africa's first centre for the Chinese medical practice.
He would later form the OPC to actualise the annulled mandate of Chief Moshood Kashimawo Olawale Abiola, a Yoruba, who won the presidential election of June 12, 1993 but was barred from coming to office. Dr. Fasehun was imprisoned for 19 months, from December 1996 to June 1998, during the military rule of Sani Abacha, ending 18 days after the death of the dictator.
Dr. Fasehun did all these and more, leaving his comfort zone as a wealthy medical doctor to join the regular folk and pro-democratic groups on the street, to talk and walk against the military's misadventures and to pressure it to cede power to civilians. He suffered all kinds of assaults and detentions from the oppressors in the process, yet he remained undeterred and unbending.
He touched lives profoundly. He touched mine in wholesome ways too. I met this distinguished Nigerian in the course of my duty as a lawyer, and I was privileged to handle some briefs for him many years ago, particularly when he was charged with the offence of treason and detained by the Obasanjo-led federal government, alongside some OPC chieftains, including the present Aare Ona Kakanfo of Yoruba land, Abiodun Ganiyu Adams. He shaped my view on certain beliefs, particularly in relation to championing the cause of the collective good, and other great ideas.
The story of my agitation for civil rights, and especially my career, would not be complete without a mention of his name and those of other patriots. The handling of that brief for him and the Aare Ona kakanfo, well over a decade ago, significantly shaped the mileage of my career as a rights activist and legal practitioner, and those moments remain for me very special and dear.
Smart, doggedness and grounded, Baba made outstanding contributions to the progress of the nation in many capacities, and that of the Yoruba, and his passing remains a major blow to many for obvious reasons.
Dr. Fasheun is described as a historical figure and foremost father of the country's democracy in the Fourth Republic. I dare add that he's is a darling of Nigerian democracy, who would be remembered for his fearless nature, making him fight tirelessly for the survival of the Yoruba people, and as a true pan-Africanist.
Your legacy is etched on our minds. Nigeria carries your creations. We all will miss you greatly. Adieu Papa!
Kayode Ajulo, a lawyer, is chairman, Board of Trustees of Egalitarian Mission for Africa and was national secretary of the Labour Party in Nigeria.

Load more