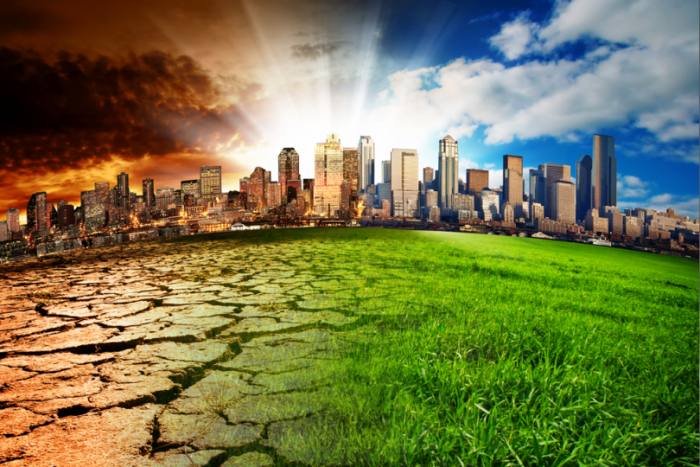 UN Secretary-General António Guterres has warned that the world is in "deep trouble'' due to climate change.
Guterres gave the warning at the 24th Conference of Parties (COP24) Climate Change Conference in Katowice, Poland on Monday.
He told parties to the UN Climate Change Convention (UNFCCC) that the world could not afford to waste any more time before taking action on climate change.
The UN chief asked decision makers to focus on four key things: stepping up climate action, according to a solid plan, with more funding, as a smart investment in future of the planet.
The two-week conference marks the deadline for the 197 parties that signed the Convention to adopt guidelines for the implementation of the historic 2015 Paris Agreement.
The 197 countries collectively agreed to keep global temperature rises to no more than two degrees centigrade above pre-industrial levels, and if possible, to limit the rise to 1.5 degrees centigrade.
"Now in Poland, they have to agree on how they will achieve this collectively, we cannot fail in Katowice," the UN chief said.
He highlighted four key messages for the thousands of representatives of the world's nations, non-profit organisations, UN agencies, and private sector companies gathered in Katowice.
According to Guterres, climate change is already a matter of life and death for many people, nations and countries of the world, as the science is telling us we need to move faster.
"Even as we witness devastating climate impacts causing havoc across the world, we are still not doing enough, nor moving fast enough to prevent irreversible and catastrophic climate disruption.
"Last year, I visited Barbuda and Dominica, which were devastated by hurricanes. The destruction and suffering I saw was heartbreaking," he said, noting "these emergencies are preventable.
"If we fail, the Arctic and Antarctic will continue to melt, corals will bleach and then die, the oceans will rise, more people will die from air pollution, water scarcity will plague a significant proportion of humanity, and the cost of disasters will skyrocket", he warned.
He insisted on the need to operationalise the Paris Agreement and reminded Member States that 2018 is the deadline that they set for themselves to finalise the guidelines for implementation.
"We need a unifying implementation vision that sets out clear rules, inspires action and promotes raised ambition, based on the principle of equity and common but differentiated responsibilities and respective capabilities in light of different national circumstances.
"We achieved success in Paris because negotiators were working toward a common goal," and called for urgent collaboration to "ensure that the bonds of trust established in Paris will endure''.
"We need concerted resource mobilisation and investment to successfully combat climate change, we must start today building the tomorrow we want.''
In 2015, a total of 18 high-income nations committed to providing 100 billion dollars annually by 2020, to lower-income nations to support their climate action.
Guterres urged developed nations to deliver on this commitment while urging the Member States "to swiftly implement the replenishment of the Green Climate Fund. It is an investment in a safer, less costly future".

Load more