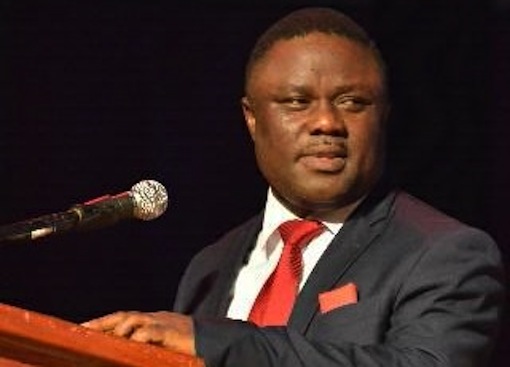 By Kazeem Ugbodaga
Many people have been killed in the last 24 hours after a full-blown war broke out in Biase Local Government of Cross River State, with security agencies yet to respond after several calls.
It was gathered that the full blown war was currently ongoing between four communities of Erei clan in Biase LGA of Cross River State.
"Countless casualties recorded so far, even as intelligent report has it that more mercenaries hired by some of the communities are still flooding the troubled zone.
"Without urgent and heavy military intervention, the crisis may escalate and engulf the entire 10 communities that make up the Erei clan," a source in the area told PM News.
Almost 24 hours after the crisis was reported to the Nigerian Army HQ, the government of Cross River state, and police authority, were yet to respond.
So far, countless people have been confirmed killed – some beheaded and their heads were taken away, locals have said.
"Meanwhile, the Nigerian Army 14 Brigade in Ohafia, Abia State, is just about 10 minutes drive from the troubled location in Biase LGA of Cross River state, and I am sure they must have been hearing the gunshots going on there.
"Thousands of vulnerable aged men and women, children and others stranded and hiding in bushes and by the riversides urgently need help.," a source said.
"This is really disappointing, to say the least. I hereby call on well meaning-Nigerians to help us appeal to security agencies, state and federal government, to urgently wade in and find a lasting solution to this crisis that has lingered for long now," the source cried out.
Cross Rivers police commissioner, Hafiz Inuwa, confirmed the clash, saying that officers had been deployed to quell it, adding that "we have sent our men from divisions and area commands to the communities," Mr Inuwa said by telephone Tuesday morning to Premium Times.
The police chief said he was yet to have a full report on casualty figures because he had been in Calabar, the state capital, but insisted that the crisis has been contained and no report of escalation from his officers on ground.
Chima Ezeamama, the manager of African Stone Works Ltd., told PREMIUM TIMES his company concluded purchase of the palm plantation a few months ago, and some elements in the communities have been fomenting trouble ever since.
"The problems are being caused by one or two criminally-minded individuals," Mr Ezeamama said, declining to name the individuals.

Load more