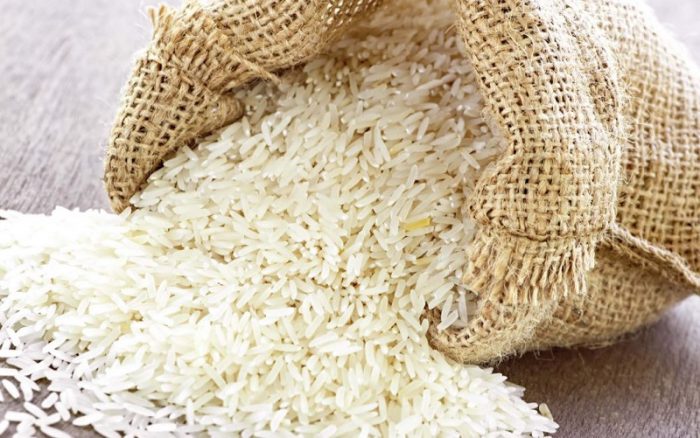 The Policy Adviser of the John Kufuor Foundation (JKF), Hon. Abraham Dwuma, on Tuesday expressed the belief that rice importation into the country would end by 2020.
Dwuma told the News Agency of Nigeria (NAN) in Ilorin that the Africa Rice Advocacy Platform (ARAP) under the JKF had created a rice value chain to achieve this.
He said the purpose of the platform was for Africa to achieve zero importation of rice.
"Two years from now, Nigeria should have no business importing rice because I have traveled the length and breadth of the country and I know the potentials.
"Kebbi State alone can produce all the rice Nigeria needs, let alone Sokoto and even Kwara.
"'For, example, in Akwa Ibom, they have one of the best lands for rice production.
"When we came to Nigeria, farmers were doing 1.5 tonnes per hectare, now they are doing six tonnes per hectare two times in a year.
"We believe that with this platform, we will get there," Dwuma said.
He said the foundation was borne out of the desire of former Ghanaian President, John Kufuor, to ensure that African farmers earn a living from rice production.
"When Kufuor won the World Food Prize, he said he realised that African farmers need a voice, then, if they need a voice, we have to bring them together.
"So, there was a need to do what we call the advocacy platform in four chosen countries; Ghana, Burkina Faso, Tanzania and Nigeria.
"Through this platform, we are not only talking to the government but to the farmers to improve their quality, their quantity and their work," Dwuma said.
He, however, noted that for the value chain to be sustainable, it should be supported by business modules.
"What we are doing now is that we are creating the rice value chain and for this value chain to be sustainable, we need to be supported by business modules at all levels of the cabin.
"We are creating what we call business modules. For instance, if someone is an input dealer, he will be able to bring the right input to farmers and the farmers are being educated to do it well," he said.
Also speaking, Secretary General of ARAP, Alhaji Abdulrauf Lawal, said the platform had made rice production easy in order to halt importation.
"It is a pity that we spend over a billion naira per day to import rice, that is N365 billion per year which can be used to venture into other things like youth employment and improvement of social amenities.
"We are using this much to import when we can plant rice in Nigeria; we have various types of rice; swamp rice and irrigated rice that will start growing with good water and climate.
"With the value chain that we are creating now from production, processing to marketing and consumption, it will get better," he said.
Lawal, who doubles as the Deputy National Vice President of Nigeria Rice Advocacy Platform, however, noted that the platform was collaborating with the state chapters of the platform to support them.
"The platform was established in 2013 and it comprises of the seed producers, the mechanisation providers, the financial institutions, the processors and the farmers.
"We give the state chapters' technology, seedlings and inputs for them to produce well because if the input isn't good, the products won't be good.
"We are also making their job easier by mechanising them to remove drudgery in rice farming," Lawal said.
He, however, appealed for sponsorship for the platform to achieve its aim.
"Our major source of funding is Kufuor, but it is not enough, we need more people like him, most especially within Nigeria.
" If Nigeria develops, the West Africa sub-region will develop; we will be a net exporter of rice," Lawal said.

Load more