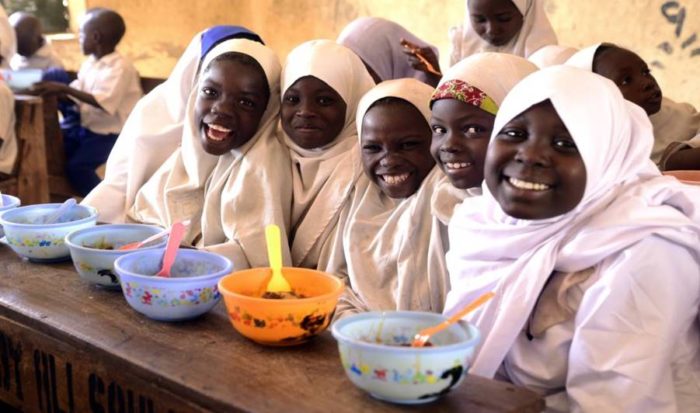 The Jigawa Government says 722,000 primary four to primary six pupils will benefit from the schools feeding programme.
Speaking during a sensitisation campaign for stakeholders in Kaugama on Tuesday, Deputy Governor Ibrahim Hassan, also said that 7,100 cooks would be engaged to feed the pupils every school day.
He said the programme will complement the Federal Government's feeding programme which caterers for primary one to three pupils.
The deputy governor said the cooks were carefully selected based on merit irrespective of their political party affiliation.
Hassan urged the cooks to show utmost sincerity in their service delivery and ensure that they always prepare the meals in hygienic conditions.
Earlier, the Social Investment Programme Co-ordinator in the state, Alhaji Bala Chamo, noted that the programme had empowered many women in the area.
Chamo called on the cooks to reciprocate the empowerment opportunities given to them by being hardworking and dedicated to duty.
He commended the Federal and State Governments for sustaining the programme aimed at improving the academic performance of the pupils.
In his remarks, Kaugama Council's Chairman, Alhaji Ahmed Yahaya-Marke, pledged to cooperate with the Federal and state governments for more dividends of democracy in the area.
On Nov. 29, 2017, the federal government launched its Home-Grown School Feeding Programme with 726,033 Primary One to Primary Three pupils in Jigawa.
The programme was inaugurated on Wednesday at the Nuhu Muhammad Sunusi Primary School, in Dutse.

Load more