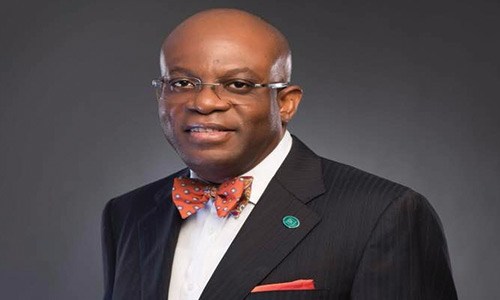 By Akin Kuponiyi
The Economic and Financial Crimes Commission, EFCC, has filed a criminal money laundering charge against the President of the Nigerian Bar Association, Mr Paul Usoro (SAN), with alleging fraud of N1.4 billion.
The charge, marked FHC/L/418c/18, was filed before Justice Muslim Hassan.
December 10, 2018 has been fixed for the arraignment of the NBA President.
In the said charge, the EFCC alleged that Usoro converted and laundered the money in connivance with the Governor of his state, Governor Udom Emmanuel of Akwa Ibom State.
Udom was not listed as a defendant in the charge, as EFCC indicated that he is "currently constitutionally immuned against criminal prosecution".
The following people were mentioned in the charge: Nsikan Nkan, described as Commissioner for Finance, Akwa Ibom State; Mfon Udomah, described as the Accountant General of Akwa Ibom State; one Uwemedimo Nwoko, described as the Akwa Ibom State Attorney General and Commissioner for Justice; and Margaret Ukpe, all of whom were alleged to be at large.
Usoro, who was alleged to be in connivance with the others mentioned above, conspired among themselves to commit the offence sometime in 2015 "within the jurisdiction of this honourable court".
The N1.4 billion allegedly converted and laundered by the defendants belonged to the Akwa Ibom State Government.
The offences alleged to have been committed by the NBA President was contrary to Section 18 (a) of the Money Laundering (Prohibition) Act, 2011 and punished under Section 15(3) of the same Act.

Load more