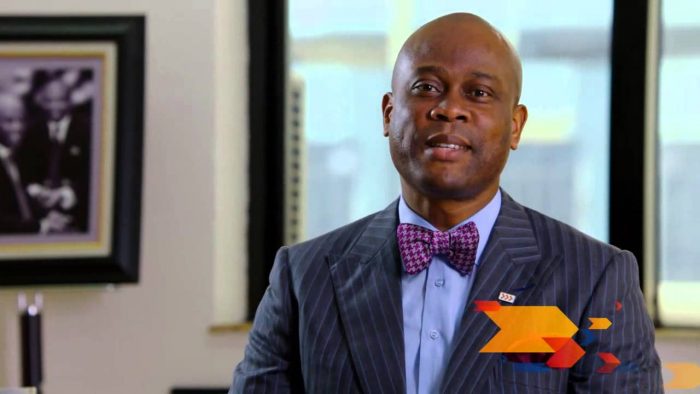 Dr Herbert Wigwe, the Managing Director of Access Bank Plc., says Fintech in a few years, will change the face of financial services as the next big thing in Africa.
Wigwe made this known during the 3rd National Fintech Conference and Africa Fintech Festival 2018 Edition in Lagos on Wednesday.
The theme of the conference was: "Fintech-Beyond and Hype''.
He said that while banks and financial service providers might feel threatened by the presence of Fintech, it would most likely improve traditional financial services, rather than phase it out.
"This means that the financial service sector has a chance to grow alongside Fintech, through co-creation, collaboration and cooperation.
"Fintech in Africa is on the rise, as start-ups in various countries across the continent mobilise to solve financial problems, including payments, credit, savings and investments.
"Over the past two years in Africa, the word Fintech has grown from being just a technology buzzword to becoming the real deal and the must-have.
"Fintech is already changing the traditional financial service sector we used to know and it is impacting how increasing numbers of individuals and businesses conduct their financial transactions and businesses,'' Wigwe said.
The managing director said that according to Disrupt Africa's Finnovating for Africa Report, the continent began to witness a boom in Fintech start-ups in 2015 and currently home to over 300 start-ups.
He noted that the bulk of these start-ups were in Southern Africa and West Africa, as they lead the Fintech space with 34.2 per cent and 34 per cent respectively.
"By country, South Africa, Nigeria and Kenya remain at the forefront of start-up activity in the Fintech sector,'' Wigwe said.
He noted that Nigeria which was a predominantly cash-driven economy had been responding well to the Fintech opportunity.
Wigwe said that this was partly demonstrated by the exponential growth in mobile money operations.
He said that according to KPMG, mobile money operations had changed from an average monthly transaction value of five million dollars in 2011 to 142.8 million dollars in 2016.
The managing director said that the growing Fintech penetration in Nigeria could also be attributed to a surge in e-commerce and smartphone penetration.
He said that Access Bank also had a role to play in using Fintech to ensure business sustainability.
Wigwe said that one of Access Bank's key initiatives was to align with Fintech start-ups and assist in the growth and development of viable Fintechs.
"This will solidify our position as Nigeria's foremost Fintech Bank and would enable us to embed the start-ups disruptive and innovative offerings in the bank's financial services portfolio to create value for our stakeholders.

Load more