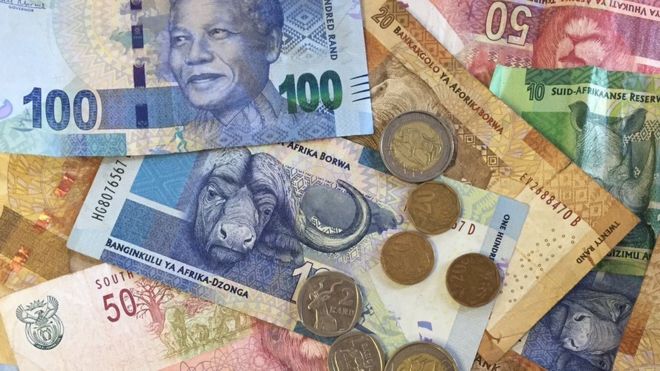 South Africa's rand is expected to erase around a third of the 10 per cent gains made in the past two months in the run-up to May elections as strong volatility rattles the currency, a Reuters poll found on Thursday.
The median forecast of over 30 currency strategists polled Nov. 30-Dec. 5 suggested the rand will have fallen about 3 per cent in six months to 14.33 against the dollar, better than the 14.67 expected last month.
Strategists were almost evenly split whether the rand will be closer to their fair value estimates this time next year, with most suggesting the rand is correctly trading firmer than 14/dollar currently.
The currency has made over 10 per cent gains in the last two months due to better sentiment for emerging markets.
That pinned hopes last month the currency had room to gain by a further two per cent by this time next year.
Still, "the rand is expected to be volatile with the upcoming elections, due to continuing structurally low South African economic growth and tighter U.S. monetary policy as 2019 progresses," said Johannes Khosa, economist at Nedbank.
This is despite the economy expanding 2.2 per cent in the third quarter, snapping out of recession after a revised 0.4 per cent contraction the previous quarter.
Africa's second biggest and most industrialised economy is expected to grow 1.5 per cent next year, far from being enough to solve a chronically high jobless rate of 27.5 per cent of the labour force.
The rand also faces challenges such as prospects for higher interest rates in the United States, likely to bolster the dollar, although a slower pace of hikes there will likely give the currency something of a reprieve.
The Fed has raised interest rates eight times since it began a tightening cycle in December 2015, including three times so far this year. It is widely expected to raise rates again in December.
Other challenges the country faces is an ongoing tussle between the world's two biggest economies – China and the United States – likely disturbing trade, while at home massive unemployment, social inequality and land reforms will weigh.

Load more