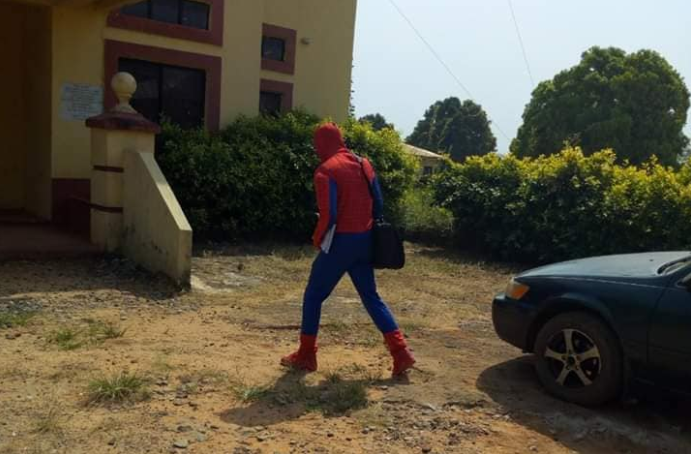 Adekunle Dada
In an attempt to do what he loves doing; teaching, a lecturer of Chukwuemeka Odumegwu Ojukwu University, Uli, Anambra state, disguised as Spiderman to teach his students during the ongoing ASUU Strike.
Academic Staff Union of Universities (ASUU) forbids lecturers from lecturing during strike.
It was said that the lecturer ignored the students when they called his name and pretended to be Spiderman, not the lecturer they know.
It was also gathered that he had earlier told his students that they should await the coming of Spiderman to assist them in their final preparations.
And true to his words, on December 5, 2018, the lecturer stormed the class of his masters students who wanted to have a final discussion with him ahead of their project defence.
More photos: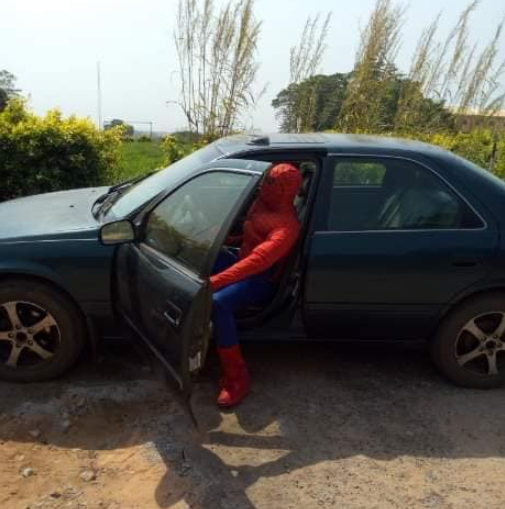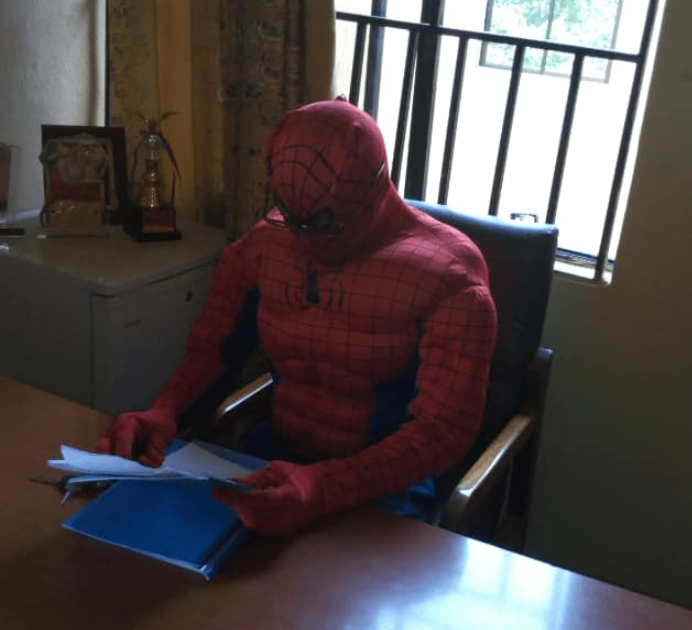 Load more