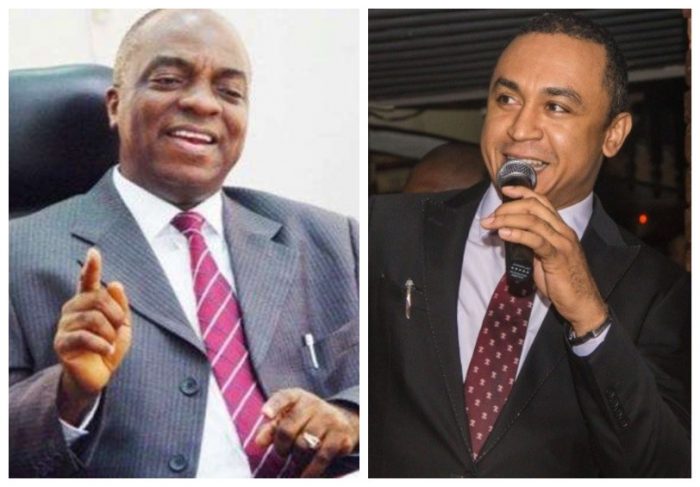 Adekunle Dada
Leader of Free the Sheeples Movement, Daddy Freeze has joined the criticism train of those attacking Bishop David Oyedepo for describing himself as "dangerously wealthy".
The controversial On Air Personality took to the social media to voice his disappointment at the "dangerously wealthy" claim. He said that Bishop Oyedepo claimed to be "dangerously wealthy" but it took FreeNation to raise 1.5 million Naira for the head user in one of Living Faith Church aka Winners Chapel branch who gave birth to a premature baby.
He went further to say all Winners Chapel could raise for the head user was a mere 35,000 Naira.
Recall that Bishop David Oyedepo described himself as "dangerously wealthy" at the opening session of the ongoing Shiloh 2018 at the headquarter in Canaan land, Ota.
Check out the Instagram post:
View this post on Instagram

Load more