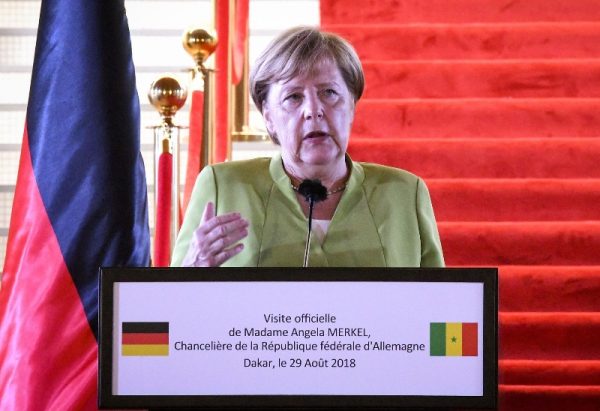 Angela Merkel's Christian Democrats vote on Friday to decide who replaces her as party leader and moves into pole position to succeed her as German chancellor.
The frontrunner is Annegret Kramp-Karrenbauer, a Merkel protégé, seen as the continuity candidate.
Another frontrunner is Friedrich Merz, a Merkel rival who has questioned the constitutional guarantee of asylum to all "politically persecuted" and believes Germany, Europe's biggest economy, should contribute more to the European Union.
Merkel said in October she would step down as party chief but remain chancellor.
This is an effort deviced to manage her exit after a series of setbacks since her divisive decision in 2015 to keep German borders open to refugees fleeing war in the Middle East.
The new CDU leader will be chosen by 1,001 delegates who vote at a party congress in Hamburg. The winner will likely lead the CDU in the next federal election due by October 2021.
A survey by pollster Infratest dimap for broadcaster ARD on Thursday showed 47 per cent of CDU members favored Kramp-Karrenbauer compared with 37 per cent for Merz and 12 per cent for Health Minister Jens Spahn.
Merz, 63, who lost out to Merkel in a power struggle in 2002 and is returning to politics after a decade in business, is backed by CDU members tired of Merkel's consensual politics.
He won support this week from party veteran Wolfgang Schaeuble.
Economy Minister Peter Altmaier, a Merkel ally, said: "I am convinced that with Annegret Kramp-Karrenbauer we have the best chance of the CDU winning an election."
She added that she would be the most dangerous candidate to face the center-left Social Democrats and the ecologist Greens. Reuters/NAN report.

Load more