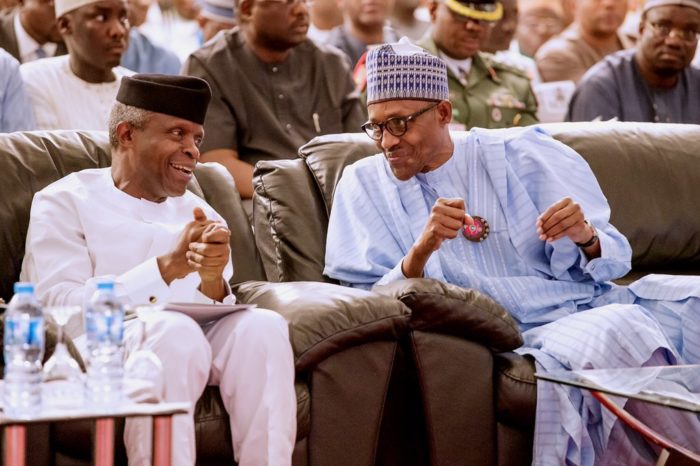 The Buhari Osinbajo Hope Movement ( BOHM) on Sunday said it has commenced training of election 'Next Level' volunteer Canvassers in preparation for the 2019 general elections.
The group said to be vigorously canvassing for over 50 million votes for the re-election President Muhammadu Buhari and Vice President Yemi Osinbajo, maintained that the training of Zonal Officers and the Community Heads team of the group had commenced.
In a statement issued in Abuja made available to Journalists, the group disclosed that the training was being facilitated by a conglomerate of organisations which include the National Image Institute( NII), Search for Decent Election and Canvassers Agent Foundation International.
The statement signed by the National Coordinator of BOHM, Seyi Bamigbade reads in part: "The three-day intensive training will put participants through the mill of the Next Level Canvassing Methodology, including how to mobilize more electorates to Community meeting of the group for the swift project and pre-election canvassing.
"The pre-election observation seeks to ensure all citizens have their PVC on pre-election electoral activities from all 774 local government areas in Nigeria. Participants at the training include the Local Platform Officers (LPOs) and the volunteer Canvassers team who will in turn take up the training to their immediate State Coordinating Committees (ISCCs), made up of the 37 State Coordinators (SCs) and 111 State Deputy Coordinators (SDCs).
Stressing the importance of the training, Seyi said the training was of great importance since it was focusing on the people who would train those on the field.
This, according to Seyi, was very critical to the overall success of the project.
Seyi added that, "Through the BOHM Next Level Canvassers, non-partisan citizen volunteer canvassers will be eventually deployed as representatives at polling units across the country to report on the opening, accreditation, voting and counting processes during Elections as well as collect voting results.
"This means that our volunteer canvassers will be deployed to LGAs in the same proportion as there are polling units located in each Local Government Areas."

Load more