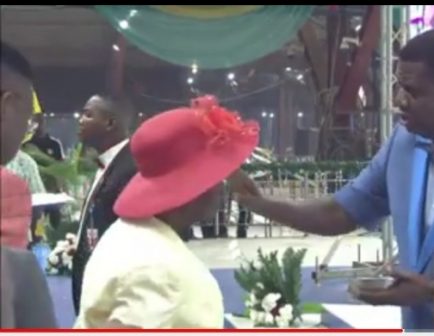 Members of the Redeemed Christian Church of God ended their 2018 Holy Ghost Congress by receiving fresh oil anointing, administered by the General Overseer, Pastor Enoch Adeboye and his co-pastors.
The Congress, which started on Dec. 3 with theme: "Glory Ahead", ended with eating the "lord's supper" and anointing of members on night of Dec. 8.
Preaching on the title "Fresh oil" to end the programme, the General Overseer, said it was important to receive fresh oil to keep the holy fire burning.
"You need the fresh oil when the old oil is no longer effective, with this anointing, God will restore power in you.
"You will be able to speak words that will make the enemies tremble, destroy curses and evil weapons, do wondrous things and actualise your dreams.
He, however, prayed that the Glory of God will no longer be ahead but it will begin to manifest immediately.
"God will put you on your throne and you will begin to reign; any curse that remains in your life will be destroyed now, and God will silence all your mockers," he prayed.
Millions of members were seen being anointed by the overseer and his co-pastors.
The RCCG new auditorium has 12 million sitting capacity on a three kilometre Square auditorium situated at Shimawa village.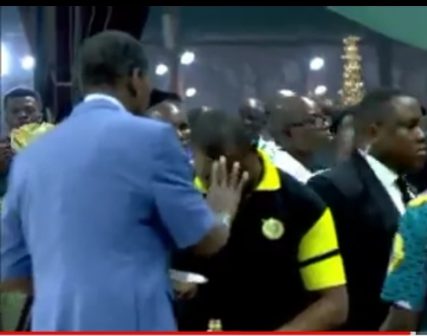 Adeboye revealed the number of babies that were born at the Redeemers Maternity Home in the camp during the six days spiritual events as 49, including 27 boys and 22 girls.
He thanked the members for attending the programme and also took out time to appreciate his ministers both local and international delegates, choristers and instrumentalists.

Load more