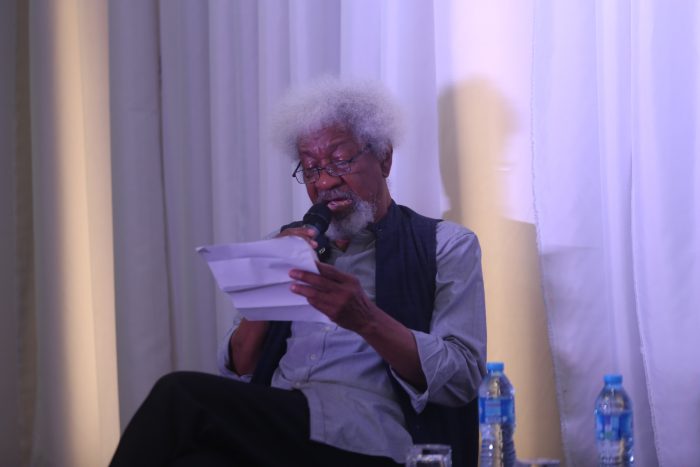 By Kazeem Ugbodaga
Nobel Laureate, Prof. Wole Soyinka on Monday led scores of journalists, publishers and writers to celebrate the memories of Jamal Khashoggi, a journalist and writer who was allegedly killed by the Saudi Arabia authorities on October 2, 2018 while visiting Saudi Consulate in Turkey.
Saudi Arabia's Crown Prince, Mohammed bin Salman, is being fingered in the murder of Khashoggi due to his sharp criticism of the country's government corrupt practices and repression of human rights.
The Lagos event was the Worldwide reading for Freedom of the Press and in Memory of Jamal Khashoggi on the 70th Anniversary of the Declaration of Human Rights, held at the Freedom Park, on Lagos Island.
Soyinka said that the event was to show solidarity with Khashoggi as a memorial for him, saying that his assassination represented gross violation of human rights.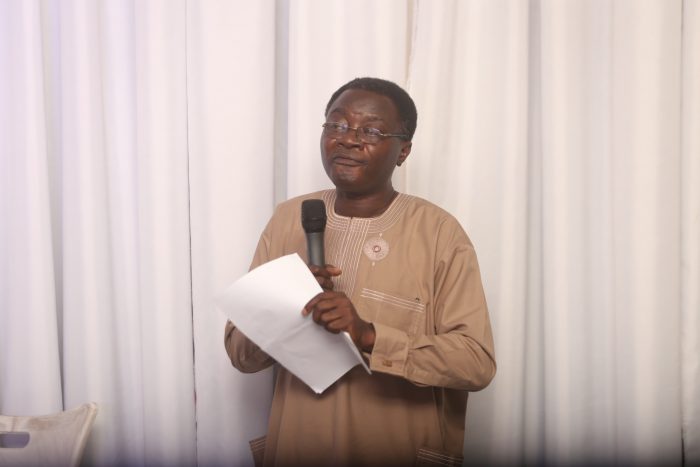 Before reading part of his yet to be published poem in Khashoggi's honour, Soyinka drew similarities between Russian President,Vladimir Putin and the Saudi Arabia Crown Prince, using last month's G20 where the duo exchange high-five and sat besides each other as a case study.
During that meeting Putin and Salman shared a joke at the summit in Buenos Aires, laughing heartily as they took seats next to each other in the main meeting room. Salman's presence at the international summit had been contentious following the killing of Khashoggi at a Saudi Consulate in Istanbul in October, but he was at home with Putin.
Soyinka said the high-five Putin and Salman exchanged, in his own opinion, represented a spiritual connection as the two men were birds of the same feather.
He added that the events that led to the death of the journalist, spoke a lot about the dilemma and the condition of media practitioners today.
Reading one of his yet to be published poems, Soyinka portrayed the plights of the Chibok girls and Leah Sharibu in captivity and called for their freedom.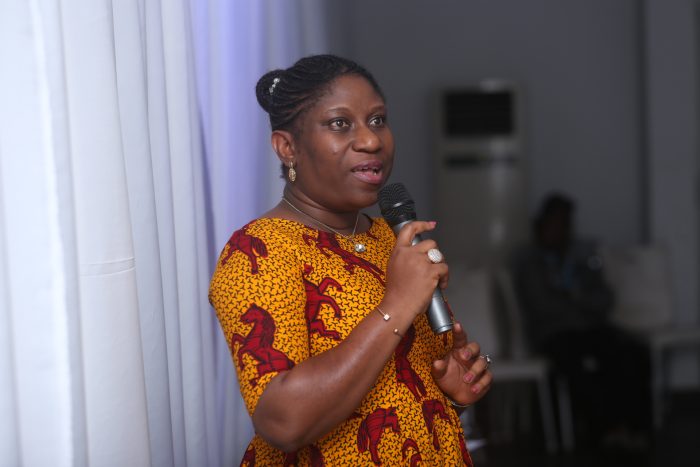 Kunle Ajibade, Executive Editor, The NEWS/PM News, who read one of the articles of Khashoggi about Saudi government said: "When one of us is treated this way, it behooves all of us to rise in solidarity to affirm our own humanity. We need to voice out and call out those who killed Khashoggi."
Ajibade said it was sad that none of the Islamic groups in Nigeria had risen up to condemn the gruesome murder of Khashoggi, while lashing out at the Muslim Rights Concern, MURIC, for its palpable silence on the issue.
He said if it had been the issue of hijab, MURIC would have cried out, but lamented that when it comes to the issue of murder in the Islamic world, the group had maintained silence.
"One expects MURIC to speak out, but the group has not done that. By not doing that, they are calling to question their own humanity. I do not think it is Islamic to keep shut over Khashoggi's murder. We need to speak out against his killers," he said.
Several participants read various works of Khashoggi where he was criticising the Saudi government for centralising all power, illegal arrests, corruption, unemployment, kickbacks, mismanagement and selective justice, among others.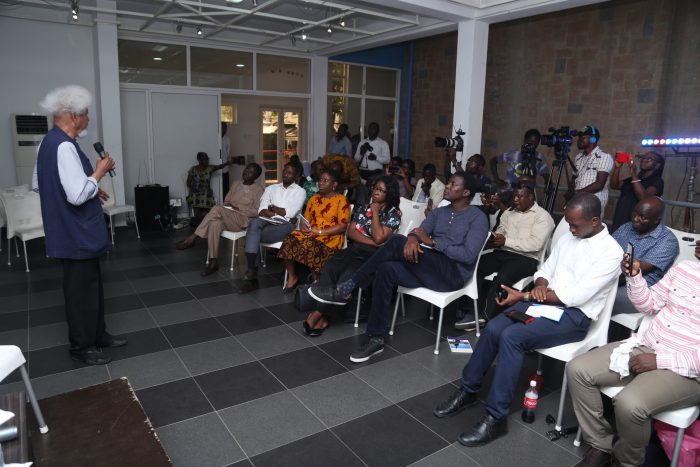 Folu Agol, President, PEN International, Nigerian Centre, also read a short piece from one of Khashoggi's essays where he frowned at intolerance.
Also, Motunrayo Alaka, Coordinator, Wole Soyinka Centre for Investigative Journalism, said that journalists had been going through so many hazards while carrying out their duties in the country.
"It is not the media business to make the government look good but to make them accountable. We need to make the species (journalists) unendangered," she said.
The event saw the reading of all articles of the UN Human Rights Charter on the Universal Declaration of Human Rights as they affect the case of Khashoggi.

Load more