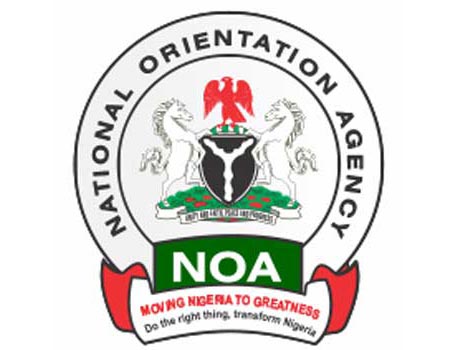 The National Orientation Agency, NOA, has implored members of the Community Development Associations, CDAs to discharge their civic responsibilities as law abiding citizens towards the forth coming general election in 2019.
The Director, NOA, Lagos State,  Waheed Ishola said this at the Annual Community Development Advisory Council Leadership Conference which was held at Topo Town Hall, Badagry recently.
While delivering his lecture, themed: "General Apathy to Voting : A Community Antidote," Ishola stated that for democracy to be fully operational in any society, there must be regular conduct of elections into all constitutionally approved offices, saying that the residents of various communities were equally expected to cast their vote freely and willingly for their representative candidates at the grass roof.
He stressed further that some of the identified causes of apathy to voting which made many people not to show concerns during the elections were lack of trust in governance, weak security measures, rigging of elections, violence during the campaign, low level of public awareness on candidates of various political parties standing for elections and how best the candidates could address various socio- political economic challenges facing average electorates, among others.
Ishola however noted that the National Orientation Agency which is one of the major stakeholders in the conduct of a peaceful elections is ready to raise the general national awareness of the electorate on elections in other to encourage participation and discourage apathy and also to promote free, fair, transparent and credible electoral process among political gladiators of all registered political parties.
While charging members at the leadership conference, he noted that they should educate other people at their respective communities on voting and thereby discourage them from selling their votes.
He, however, appealed to all political parties in the State to conduct all political campaigns with utmost sense of patriotism and refrain from actions or utterances that were capable of affecting the peace of the State while soliciting for the vote of eligible voters in Lagos State.
Earlier, Chairman, Community Development Advisory Council, Alhaji Tajudeen Quadri, thanked Governor Akinwunmi Ambode for the opportunity given to the Council to host its members which would enlightened them in governance participation in the State.
He said that the CDAs remained a major stakeholder in dissemination of information and mobilization of support of government activities and policies at the grassroots.

Load more