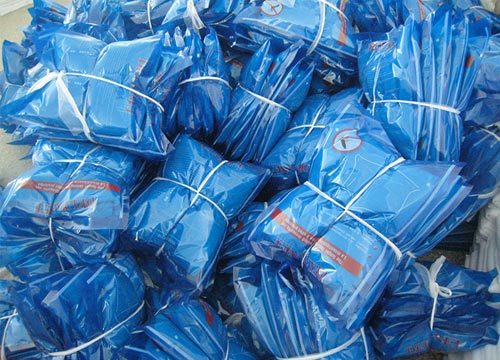 The Plateau Government in conjunction with USAID would distribute 2.45 million of treated mosquito nets across the 17 local government areas of the state.
Mr Tope Ogunbi, Senior Technical Adviser, USAID-Breakthrough Action Nigeria, disclosed this on Wednesday during a workshop on Demand Creation, Plateau LLIN Malaria Campaign, at the Carter Centre, Jos.
Ogunbi said that the programme was aimed at eradicating Malaria disease in the state.
According to him, the distribution of the nets would commence in March.
He explained that the "demand creation" was about Malaria Campaign at getting the message on the distribution of the nets to the people in the 2,577 communities in the state.
"USAID-Breakthrough Action Nigeria is out to ensure that the Malaria disease is eradicated on the Plateau hence the planned Mosquito Treated Nets distribution campaign.
"Our target is to reach out to 2.45 million people out of the estimated 4.9 million population in Plateau state in the 5-Days distribution exercise by personnel who will be wearing Blue Aprons.
"We have a five-year programme in Nigeria with Plateau inclusive on Malaria and family planning all toward healthy living of the people," he said.
He expressed regret that Plateau had only 46 per cent distribution coverage of the mosquito treated nets unlike Bauchi State which has reached 99 per cent distribution.
Earlier, Mr Michael Pam, Public Health Director, state Ministry of Health, said that the state government was keen at ensuring that the health of the people would not be compromised.
Pam lamented the low rating of the state in distribution of the nets and pledged to ensure that the distribution coming in March records a 100 per cent success.
He said that the challenge the state health ministry was facing was lack of health activities data which could enable the state to key into the Nation's Dash Board.
The director called on all the 17 local government councils to endeavour to report to the ministry every health activity been carried out in their domains to enable it have a proper data that could enable they key into the Dash Board.
He called on all stakeholders including the local government officials, religious and community leaders as well as traditional rulers to ensure prompt enlightenment campaign on the five days' nets distribution.

Load more