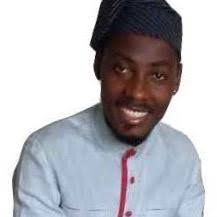 By Isa Isawade
To stem the tides of HIV/AIDS prevalence in Nigeria, a non-governmental organisation, AVAC, in collaboration with the Centre for The Right to Health (CRH), has taken up the gauntlet to lead advocacy against the disease which, according to medical research, is having upper hand on the most productive section of the Country's population- the youth.
At the on-going 2-Day Media Café/Training on Biomedical HIV Prevention, holding at Ogba, Lagos, one of the organisers of the programme, who was the first lecturer of the day, Ms. Durueke Florita, reliably informed the media audience that, though, the general percentage of HIV rate in Nigeria was less than 4%, the rate among the youth was high.
This, she reasoned, means that the country was not making much progress in curtailing the debilitating disease, especially, among the most vulnerable group.
She also bemoaned the manifest slow response of government to new inventions toward prevention of HIV infection and called on government to be more proactive.
The Advisor General of the programme, Mr. Wlliam Rashidi, said his organisation had the mandate to "conduct advocacy and community awareness around HIV prevention, treatment, sexual reproductive health rights and so on".
He said his main focus was on the most vulnerable group in the country.
"My project focuses on the very vulnerable group in Nigeria. This activity is just to amplify voices of advocates around HIV prevention so that government and other agencies involved will really know the needs of the populace in this regard.
"For a very long time our efforts have focused on the traditional ways of prevention such as use of condom, abstinence and behavioural change. We know that prevalence among sex workers is around 19%, and that is very high when compared with the prevalence rate among the general population which is around 3.4%.
"This means that we need to make available many other prevention methods from which people could choose options they consider suitable for their circumstance".
To achieve better results, therefore, the organisation canvassed for embrace, by government and the people, of using Pre-Exposure Prophylaxis (PrEP) which, according to it, was already very popular in developed countries.
The new method for HIV prevention involves using antiretroviral medications (ARVs) to reduce the risk of infection in people who are HIV-negative.
Load more