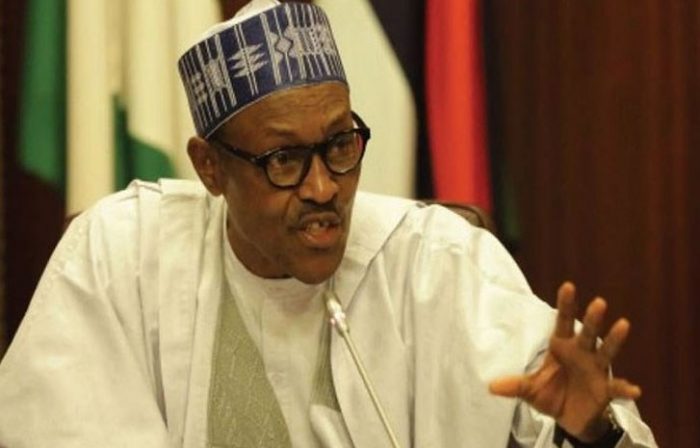 A political group, the Buhari Osinbajo Hope Movement (BOHM), on Monday backed the decision of President Muhammadu Buhari to suspend Justice Walter Onnoghen as the Chief Justice of Nigeria (CJN) saying the president acted in good faith to safeguard the nation's democracy and Judicial system.
The National Coordinator of BOHM, Mr. Seyi Bamigbade, who stated this while speaking with journalists in Lagos noted that the former CJN subjected himself to ridicule by not resigning after he was exposed by the petition written against him.
Seyi noted that the former CJN, having lost the confidence of Nigerians cannot be allowed cling to Judicial office.
"For crying out loud, the former CJN by the alleged corrupt practices has seriously tarnished the image of the judiciary. There is no way Buhari led government known to be fighting corruption can retain him at the helm of the nation's judicial system. That is a taboo in itself.
"Mind you we are approaching a general election, it is not so proper to leave the judicial system in the hands of a man alleged to be benefiting from corrupt practices.
"We have looked at the situation critically and therefore decided to commend the president for taking such brave and courageous decision .We are by this statement giving his suspension our full backing because come to think of it the President acted in the interest of Nigeria and to preserve the good name of the judiciary," he said.
Seyi wondered why some people have left the offence committed and started ascribing ethnicity or religion sentiments to it.
"What are you talking about? Did he declare the millions of foreign currencies in his account? No. The former CJN is the head of the National Judicial Council and you cannot say you are fighting corruption when a man that ought to be custodian of Justice is smeared by his own conduct. Let's be reasonable" Seyi fumed.
"For us in BOHM President Buhari made the right decision on Onnoghen embroiled in non-asset declaration scandal and besides nobody is above the law."