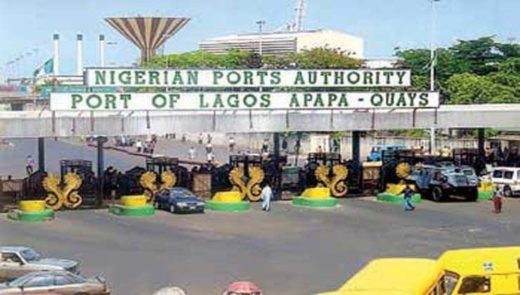 The Nigeria Ports Authority (NPA), says it has empowered 500 persons through training in various skill acquisition in Nsukka/Igboeze-South Federal Constituency was part of its corporate social responsibility.
Mrs Hadiza Usman, Managing Director, said this on Thursday in Nsukka at a one-day empowerment training organised for women and youths on how to grow ginger spice, prepare ginger powder, ginger juice and starch.
She said the scheme is to empower women and youths towards self-help and also to reduce unemployment.
"We will monitor the beneficiaries and will be ready to assist those who invested the start-up capital into what they learnt.
"NPA wants you to invest this start-up capital in what you have learnt today so that you will become job creators in future," she said.
The managing -director represented by Mr David Eze, a Senior Auditor in NPA, said what the authority had done was to complement Federal Government's efforts in empowering youths and women in the country.
"The training and provision of start-up capital to 500 beneficiaries is part of our corporate social responsibility.
"The empowerment is meant to assist women and youths so that they will earn a living as well as assist their families.
"This start-up capital given to beneficiaries is not refundable because is not loan, but a grant to help them start business, I advise them to make judicious use of the money," she said.
Usman commended Dr Pat Asadu, the House of Representatives member and the House Committee Chairman on Ports, Harbour and Waterways, for the manner his committee had been discharging its duties.
She told the beneficiaries that, "It's the good working relationship between NPA and Asadu who represents Nsukka/Igboeze-South that made this empowerment programme possible."
In a remark, Asadu urged the women and youths in the area to make good use of the opportunity, adding that some of them would become successful businessmen and women in future.
"Some successful businessmen and women in the world started like this, but because of their hard work, they are today millionaire and billionaire.
"I attracted this empowerment to assist youths and women in the constituency as well as reduce the problem of unemployment in the state.
"My promise to those who did not benefit from this current empowerment programme is that in subsequent ones in future, they will benefit," he said.
The lawmaker urged people of the constituency to ensure that they participate in the forthcoming general elections in order to move the country forward.
Some beneficiaries expressed gratitude to NPA and Asadu for the empowerment programme which they said would make them job creators in future.

Load more