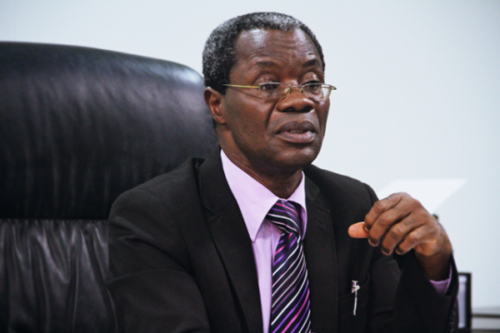 Anchor University, Lagos (AUL), a faith-based University and an offshoot of the Deeper Christian Life Ministry holds her 3rd Matriculation ceremony on Wednesday at the University's Auditorium in Ayobo, Lagos.
As explained in a release by the Assistant Registrar, Strategy and Communications, Mr Sanusi Okesola, having the 3rd Matriculation ceremony of the University within the first two years of our existence is another irrefutable proof that AUL is here to raise the bar of quality education driven on a consistent academic calendar. Expectedly, Anchor University will be releasing her first set of graduates into the corporate world next year; we are persuaded that our best years are almost here.
Since Anchor University opened on February 6, 2017, the drive to 'be a citadel of learning for holistic human transformation and development' has continued to find expression in our everyday activities on the campus.
"In AUL, our focus has ultimately been raising God-fearing leaders who are both globally competitive and with sound minds," the statement said.
In the words of the Vice-Chancellor, Joseph Afolayan, a renowned Professor of Civil Engineering, "Our determination to raise the standard in Anchor University is second to none. We look forward to raising young men and women who will take on the rest of the world and be global players in their fields." Indeed, we are only counting months; the fulfilment of this vision is starring right at our faces."
The ceremony, which begins by 10.00 am at the University's Main Auditorium, will be preceded by the Investiture of the Vice Chancellor at the same venue

Load more