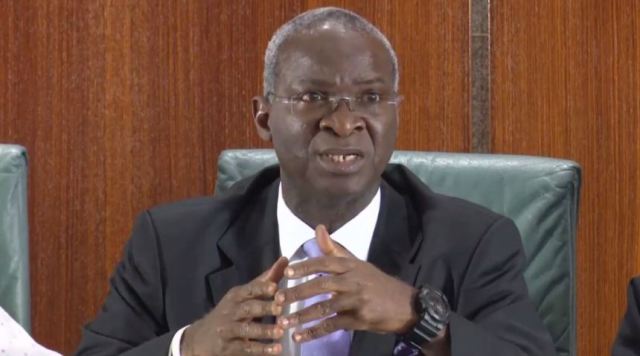 The Federal Government, says it has spent N8.3 billion to rehabilitate the 104 kilometre Funtua-Gusau road linking Katsina and Zamfara states.
"The Road project was awarded in 2009 but has problem of completion due non release of funds by previous administration," Mr F.B Esan, Director of Works, North West,  Federal Ministry of Works, said on Sunday while inspecting the completed road project.
"The present administration had released funds to the construction company that undertook the rehabilitation exercise from 2015 to 2018 when the project was completed.
"The Mother Cat Company will continue to maintain the rehabilitated road for the next one year before it will be transferred to Federal Road Maintenance Agency (FERMA)" he said.
Earlier, the Controller of Works under the ministry for Katsina, Tunde Balogun, said that the aim of the rehabilitation of the Road was to improve the living standard of the common man in the area.
Balogun called on the road users not to vandalize the road through cutting it to install water pipes as it would lead to its damage.
He advised the road users against putting waste in the drainage, so as not to lead to over flow of the drains which would wash away the multimillion road.
Balogun said that the Federal Government had attached a lot of importance to the rehabilitated road as it cut across at least five states from Kaduna, Katsina, Zamfara, Sokoto and Kebbi States.
"The road project is people oriented as President Buhari  had completed it to boost the ferrying of goods and services in the Northwest zone" he said
Some Drivers and residents of Funtua interviewed by NAN, commended the Federal Government for rehabilitating the 104 kilometer road from Gusau to Funtua.
One of the residents, Alhaji Mati Bamba, said that the completion of the road project had reduced traffic accident.
Another resident, Alhaji Ahmed Driver, said it had boosted commercial activities between the two states of Katsina and Zamfara.
In her comment, Madam Joyce Martins, said that the completion of the road had provided job opportunities to youth who established businesses along the busy road.

Load more