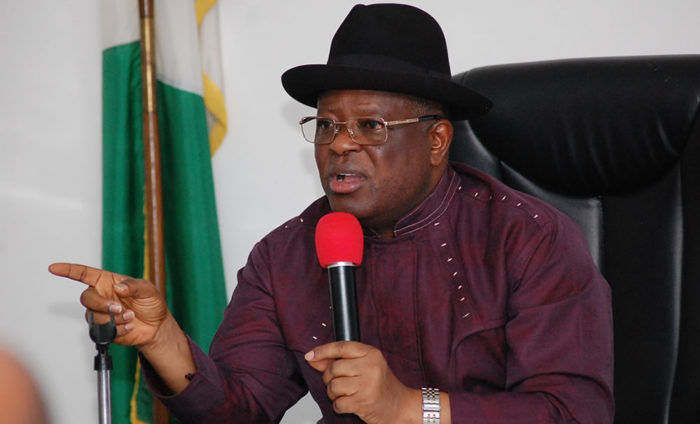 The residents of Abakaliki metropolis in Ebonyi State said the rescheduling of Feb. 16 election by the Independent National Electoral Commission (INEC) has adversely affected their businesses, finances and other activities.
The Acting Director, Human Rights and Conflict Resolution (HRCRC), Mr George Etamesor, said on Tuesday in Abakaliki that if the postponement would result in a credible process and bring free and fair elections, then it is worth the price the country is paying.
Etamesor told the News Agency of Nigeria (NAN) that the consequences and impacts were enormous, adding that the already moved sensitive and non-sensitive materials would be damaged and exposed to risks.
Etamesor also said that the postponement would bring about accusations among political parties.
"People had made sacrifice in finances and ensuring credible process. There are lots of consequences of the development.
"All of these materials can be stolen, destroyed, exposed to risks in the course of moving them from one place to another," Etamesor said.
He urged INEC to make a proper plan and ensure the sensitive and non-sensitive materials were protected.
On his part, Mr Chidi Ebenyi told NAN that the development had a lot of implications for economy and had impacted individuals negatively considering the country's harsh economy.
Ebenyi also said that social and financial impacts was among the consequences as activities planned by the people were effected.
He said that if INEC rescheduling of the process would enable them to prepare and bring more free and fair elections, they must put in more efforts.
"INEC must ensure adequate preparation. This has contributed to economic loss, social activities and financial difficulties.
Another resident, Alhaji Sani Garba, a trader at Hausa settlement in the state, popularly known as "Ogbe Hausa", expressed dissatisfaction over the development while he pleaded to Nigerians to be patient and pray more.
"We have traveled and spent our resources, let's be patient and pray that God guides our plans again," Garba said.
The commission has postponed the Presidential and National Assembly elections to Saturday, Feb. 23, while the Governorship, State House of Assembly and Federal Capital Territory (FCT) Area Council elections are rescheduled to March 9.