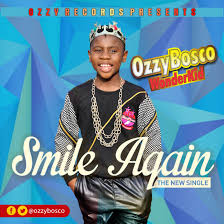 Twelve-year-old musician Oziomachukwu Chukwujama, popularly known as Ozzy Bosco, has appealed to Nigerians, particularly adults, to remain calm and avoid violent acts during the elections.
Ozzy Bosco who made the appeal in a statement made available to the News Agency of Nigeria (NAN) on Sunday, noted that he might be a child but he had the interest of the country at heart.
"Say no to election violence. Although I'm a child, my nation is right in my heart. Say No to Election Violence!!," he stressed.
Ozzy Bosco, a songwriter, recording artiste, stage performer and model, was born on Jan. 7, 2007, to Mr and Mrs Chukwujama in Lagos.
He is hailed as the most successful child performer in Africa, after winning the Nigerian Kids Got Talent in 2011.
He had worked steadily to make a name for himself and to become the biggest performer in Africa.