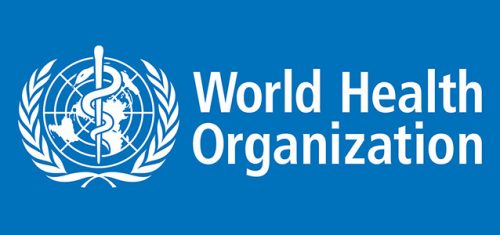 The latest data from the Philippine Department of Health (DOH) on Monday said 8,443 cases of measles were reported and 136 deaths in the country as of last Saturday.
Since measles outbreak was declared on Feb. 6, more Filipino children are getting sick of measles, according to DOH.
The number of measles cases is already 253 per cent higher than the number of cases recorded in the same period in 2018.
Also, the number of deaths represents an increase of 491 per cent from the same period in 2018.
Most of the cases recorded this year are children below four years old, and half of the cases and nearly 60 per cent of the deaths are in Metro Manila and Calabarzon region.
The DOH on Feb. 6 declared a major measles outbreak in Metro Manila, and later expanded to other areas of the Philippine main Luzon island and Central and Eastern Visayas in the central Philippines.
Philippine Health Secretary, Francisco Duque, said he expected cases to continue to rise because the outbreak had not yet been controlled
The DOH is working with government agencies in responding to the outbreak and is conducting a nationwide immunisation campaign.
Measles is a highly contagious viral disease that is transmitted via droplets from nose, mouth or throat of infected persons.
However, Measles cases spiked 30 per cent in 2017, due entirely to poor vaccination rates, the WHO reported.
More than 6.7 million people, mostly young children, caught measles in 2017, the WHO reported, and 110,000 died from the virus.
That's way down from the half a million deaths in 2000, but the progress the world made toward eliminating measles through vaccines is being quickly reversed, the WHO said.
It's in part due to economic chaos in countries such as Venezuela or conflict and unrest in countries including Pakistan and Nigeria.
But in other countries, such as Italy, anti-vaccine sentiment means more kids are going unvaccinated.
"The resurgence of measles is of serious concern, with extended outbreaks occurring across regions, and particularly in countries that had achieved, or were close to achieving measles elimination," said Dr Soumya Swaminathan, Deputy Director-General for Programs at WHO.
"Without urgent efforts to increase vaccination coverage and identify populations with unacceptable levels of under-, or unimmunised children, we risk losing decades of progress in protecting children and communities against this devastating, but entirely preventable disease," Swaminathan said.
Vaccines have prevented 21 million deaths from measles since 2000, WHO said. But global vaccination rates for measles are just 85 per cent on average.
Only 67 per cent of the world population has received the second needed dose of MMR. To stop transmission of the highly contagious virus, 95 per cent of a population needs to be vaccinated, WHO said.
Measles is just the first wave of disease that shows up when kids are not vaccinated, said Dr Peter Hotez, a pediatrician and Dean of the National School of Tropical Medicine at the Baylor College of Medicine.
Nine out of 10 people, who are not vaccinated against measles will catch it if they are exposed to it – and measles is an airborne virus, so simply walking into a room with someone else, who has measles can expose people to the virus.
"If a single person gets measles, 12 to 18 other people get it, typically babies too young to be vaccinated," Hotez said.
"The first pop-up disease you see is measles because it is so contagious. Measles is the harbinger of things to come,"he said.
WHO is already seeing high rates of measles infections in 2018. In August, WHO reported 41,000 measles cases in Europe alone, making this year the worst year in a decade for measles in Europe.
Brazil has nearly 10,000 cases so far this year and Venezuela has more than 6,300.
"The increase in measles cases is deeply concerning, but not surprising," said Dr Seth Berkley, CEO of Gavi, the Vaccine Alliance.
"Complacency about the disease and the spread of falsehoods about the vaccine in Europe, a collapsing health system in Venezuela and pockets of fragility and low immunisation coverage in Africa are combining to bring about a global resurgence of measles after years of progress," Berkley said in a statement.
"Existing strategies need to change: more effort needs to go into increasing routine immunisation coverage and strengthening health systems. Otherwise we will continue chasing one outbreak after another."
Babies should get a measles, mumps and rubella vaccine as a routine immunizsation, but the WHO estimated that 21 million infants did not get their shots in 2017.
Nigeria, India, Pakistan, Indonesia and Ethiopia had the most unimmunised infants.
"A total of 15 outbreaks (defined as three or more linked cases) have been reported so far in 2018," the CDC said.