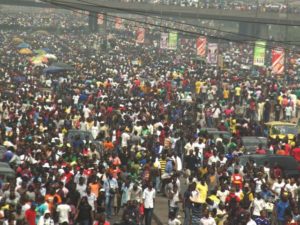 An NGO, Election Monitor (EM), has enjoined Nigerians to remain calm and desist from actions that could hamper progress of the nation's electoral process.
The National Coordinator of EM, Mr Abiodun Ajijola, gave the advice in a statement on Monday in Yola.
According to him, the news about postponement of the election came few hours Nigerians were preparing to cast their votes as obvious disappointment to all well meaning electoral stakeholders.
"EM enjoins all Nigerians to remain calm and desist from acts which would be inimical to the nation's progress.
"EM does not believe that this postponement, though surprising, should in any way discredit the 2019 general elections.
"However, INEC needs to ensure that it consistently reassures voters and all stakeholders about conducting a free, fair, credible and timely process."
The organisation further urged INEC to ensure that the elections were successfully conducted in a timely manner.
The statement decried the burning of card readers and INEC local area offices in Abia and Plateau, as clear attempt to sabotage the entire electoral process in recent times.
It recommended that INEC should be open about its logistical challenges and assure stakeholders that it would conclude arrangements seamlessly within the proposed time frame to restore people's confidence in election.
It, however, urged religious and traditional institutions to use their platforms to encourage people to come out and cast their votes on the new dates of election, to guard against voter apathy. (NAN)