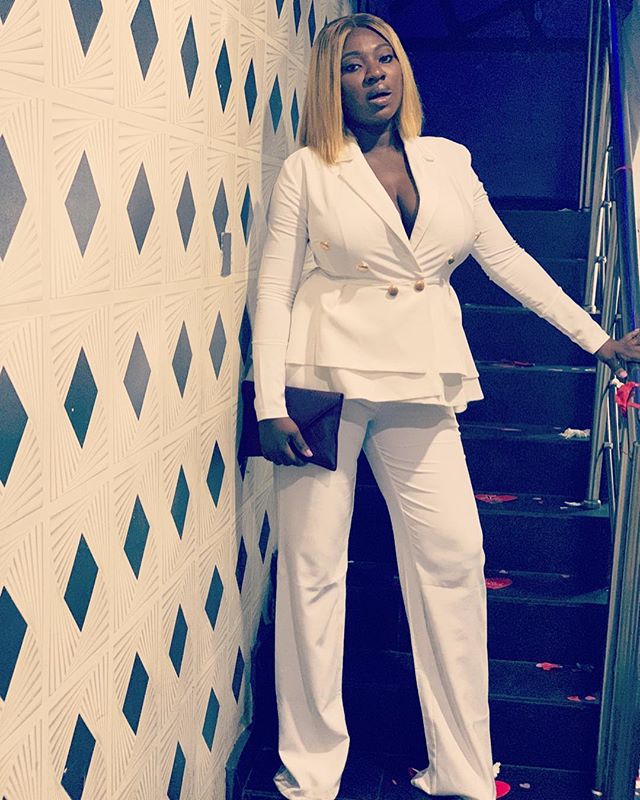 Nollywood actress and new mom Yvonne Jegede Fawole dedicated her son Xavier yesterday and her husband Abounce Fawole, was absent at the dedication.
There has been reports that Abounce says he isn't the father of the child and this has caused heated tension in their marriage.
The mom of one prayed for her son in a long post on Instagram.
No weapon fashioned against you shall prosper. You shall trample upon snakes and scorpions and none shall by any means harm you. You are blessed, you are called blessed, the lord is your strong tower. You are a light that can never be outshined, from generation to generation your name will move mountains. Xavier Fawole I thank you for choosing us as a channel to come into this world. You are great, your name is great, men shall favor you, women shall favor you, kings shall favor you. We shall continue to celebrate you, the Grace of God shall be sufficient for you. I love you my Baba. Love you too much. You shall continue to be a blessing to your parent, may we live long to see the glory of God manifest in your life. As you have been dedicated to God, may your life be perfect as you grow in peace love and harmony.
#XavierGoesToChurch
#XavierMakingFaces
#TooCuteForTheGram
#ThePresidentX

Load more