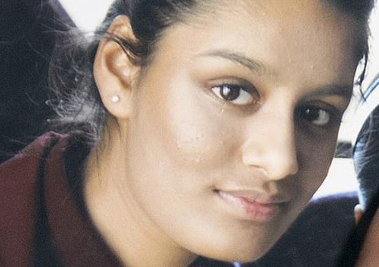 The family of the 19-year-old Shamima Begum who fled the United Kingdom for Syria to join the militant organisation, ISIS told the BBC she had given birth in Syria.
Sky News say they have spoken with her to confirm the reports. Meanwhile, debate continues over whether Shamima should be allowed to return to the UK.
She fled the country to join the Islamic State group in 2015, then aged 15.
The family's message tweeted @BBC Daniels reads: "We the family of Shamima Begum have been informed that Shamima has given birth to her child, we understand that both she and the baby are in good health.
"As yet we have not had direct contact with Shamima, we are hoping to establish communications with her soon so that we can verify the above."
After fleeing the UK to join ISIS, Shamima Begum told The Times she wants to come back.
The lawyer for the family also confirmed to Sky News that he understood she has had her baby and both are in good health
Sky News spoke to Shamima Begum hours after she gave birth to a boy in a refugee camp in Syria.