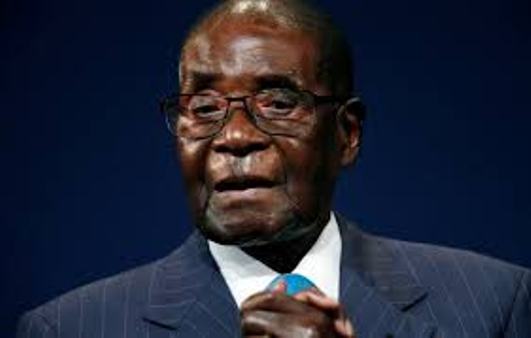 Former Zimbabwe President, Robert Mugabe dozed off as well wishers, friends and family sang him happy birthday at his Blue Roof Mansion on Thursday.
The former veteran ruler who once expressed a wish to 'reach a 100 years', now a pale shadow of his former self, was resplendently donning a neat blue suit. He posed for pictures with his family members, including son Robert Junior and former First Lady Grace.
Watch video here:
Reports are that the ZAOGA Church, is organising an event to celebrate Mugabe's birthday at the weekend.
The event yesterday was a stark contrast to the pomp and fanfare that had become Mugabe's signature for nearly four decades at which companies and politicians would fall over each other to gain his favour.
While impeccable sources claim that President Mnangagwa had "called" his former Boss to "wish him a happy birthday" , there was no formal proclamation or subtle mention from ZANU-PF or the Presidium, and quite conspicuous was State Media's deafening silence as none of their publications carried the usual congratulatory messages that had become the norm on the former ruler 's birthday.
-iharare.com