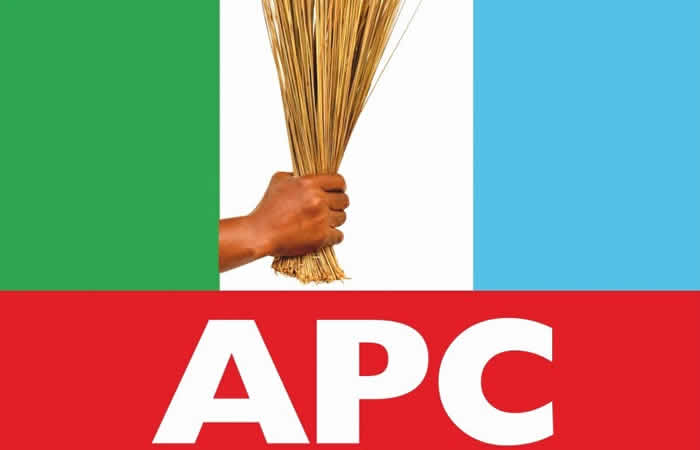 The All Progressive Congress (APC) has accused the Resident Electoral Commissioner (REC) in Cross River, Mr Frankland Briyai, of compromise in Saturday's presidential election in the state.
The party's agent for the election, Mr Obono Obla, made allegation while speaking with newsmen in Calabar on Tuesday, after the collation of the results.
In the result announced by the Collation Officer for the election in the state, Prof. Akim Ibhadode, Peoples Democratic Party (PDP) polled 295,737 votes to defeat All Progressive Congress (APC), which got 117,302 votes.
He announced that the state had 1,512,915 registered voters, out of whom 461,033 were accredited for polling, adding that the election recorded 421,889 valid and 24, 145 voided votes.
Obla alleged that the REC had on the eve of the election said that APC had no candidate in the state, and described the statement as "orchestrated''.
He said that the pronouncement was calculated to affect the impact of APC during the election by making the electorate disenchanted with the party.
According to Obla, it is not the place of the REC to make statements on legal issues; as long as I am concerned, APC has no issues in the state.
"I think the REC is compromised because I do not see any reason why he should make that pronouncement which affected the fortunes of APC in the election in Cross River.''
Obla also alleged that the election in Central Senatorial District of the state was characterised by violence generated by PDP agents.
"You saw what happened; there was no election in Boki and Etung Local Government Areas. In Yakurr, there were thugs everywhere which made the whole place unconducive for election to take place.
"I saw it and I am not impressed; we will investigate and thereafter we will issue a statement," he said.
Similarly, the PDP agent for the election, Mr Asuquo Ekpeyong, said the party was satisfied with the election result from the local government areas except in Etung where it was cancelled.
Ekpeyong said that Card Readers were not used in two wards in Abi Local Government Area, adding that PDP had demanded a review of card readers used in the central part of the state.
"What happened in Abi is a travesty. The people were robbed of their mandate and we must look into the results of those wards and the processes that led to the results.
"PDP won fair and square across the LGAs; we were cheated in Abi even though we won in the presidential election there. All we are asking for is a review of the wards in Abi LGA''.
Earlier, the REC had said that INEC was ready to conduct a re-run in the wards that had issues, but that the result would first be presented to the commission's National Headquarters.