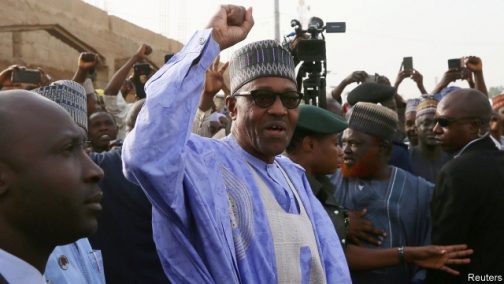 The Independent National Electoral Commission is set to announce President Muhammadu Buhari president-elect, following the collation of results of the 23 February election.
President Muhammadu Buhari crossed the 15 million mark in votes scored in 36 states and the Federal Capital Territory.
He polled 15,191,847 votes, winning in 19 of the states.
His main challenger Atiku Abubakar of the Peoples Democratic Party scored 11,262, 787 votes and won 17 states and Abuja.
In 2015, Buhari scored 15, 424,921 votes to beat the PDP incumbent Goodluck Jonathan who scored 12,853,162 votes.
It means Abubakar performed worse than Jonathan.