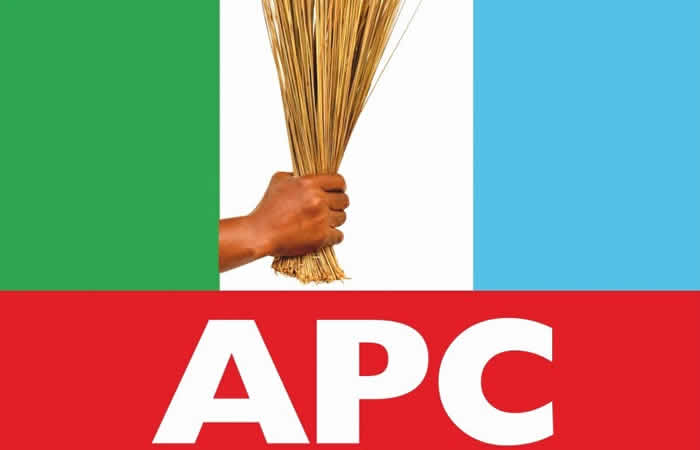 The All Progressives Congress (APC) in Akwa Ibom has  staged a victory rally to celebrate the declaration of President Muhammadu Buhari, as the winner of Saturday's  presidential election.
The News Agency of Nigeria (NAN) reports that thousands of APC supporters, led by the its governorship candidate  in the state, Mr Nsima Ekere,  trekked from his residence in Ewet Housing Estate to the  venue of the rally in Uyo, dancing over the party's victory.
 Ekere  said the victory had given the party the opportunity to deliver its mandate to the people.
Ekere said that with the victory, President Buhari would launch Nigeria to the next level of achievements in the next four years.
He said that what the people did was  to come to thank God for the president's victory in the election.
The governorship candidate added that the people had come to thank God Almighty for his benevolence in spite  of the challenges the  party faced during the poll.
 "We woke up today to hear the best news of the re-election of President Muhammadu Buhari and the Vice President, Prof. Yemi Osinbajo.
"What Nigerians said is that  Mr President,  you have done well, thank you.
"Nigerians have said,  Mr President thank you for your transparency and good governance. We are here to say thank you God for giving our President the victory.
"Let me thank the over 15 million Nigerians who voted for Mr President.
"I know in Akwa Ibom,  many more people voted for the President, that is why they were busy cancelling our votes, " he said.
The APC governorship candidate expressed displeasure over an alleged high level of vote buying experienced in Akwa Ibom in the last elections.
He said that the party had received complaints of vote buying almost across the 31 Local Government Areas during the election.
He said:  "Never in the history of Nigerian politics have we witnessed the kind of vote buying as the one we had in Akwa Ibom state on February 23."
" They complained that there is no money in the state, but during the elections,  they were able to give N10, 000 to N20, 000 to voters," he said.
He urged his supporters not to be weary over the outcome of Saturday's general election but should go back to their communities to  energise the people to come out and vote for APC on March 9.
Ekere assured his supporters that the party would reclaim all stolen mandates that the Peoples Democratic Party (PDP) had taken from them.
He said Akwa Ibom  could not  afford to play opposition again, advising that the people must link the state to the centre of Nigerian politics.
Ekere called on APC  supporters to be armed with their PVCs and come out in their large numbers in the governorship and House of Assembly  elections on March 9.