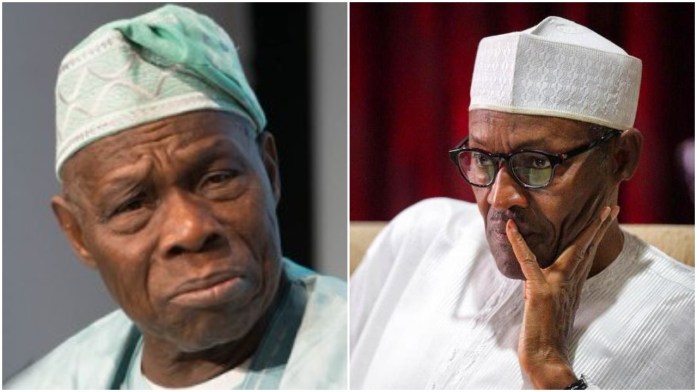 By Tayo Ogunbiyi
Letter writing has a history that goes back thousands of years. For instance, a few surviving letters suggest it was common practice to write letters to the dead in ancient Egypt. Some of these letters were written on bowls found in Egyptian tombs. The letters often asked for help from the departed with some problem the writers were having. In
the Holy Bible, there are series of letters written by Apostle Paul which is famously referred to as epistles.
Letter could be overtly arresting. It often surprises and commands the attention of the reader. It connects readers to the past, conjuring images of lovers separated by continents, gas lanterns, and adventure. To read, one must sit down and pay attention for a few moments, eschewing the technological world for this corner of the archaic. This
is a particularly lovely gesture for a significant other, where a handwritten letter, perhaps, means the most. Write to the one you love, and they'll not only be arrested by your words, but will feel deeply cared for, and pulled into a world of fantastical romance.
However, in contemporary time, there seems to be a perceptible decline in letter writing, especially personal ones. This is quite understandable, considering current upsurge in Information Communication Technology across the world. The social media, in particular, has made communication much easier, convenient and exciting. Technology has, thus, dealt a fatal blow to the art of letter writing.
But then, as it is usually said, old habit rarely dies. So, a few folks, especially the old brigade, still indulge in letter writing. Former Nigerian President, Chief Olusegun Obasanjo, belongs to this class. He surely loves writing letters and they are mostly highly volatile. Not a few feathers are ruffled whenever this Ota farmer decides to put pen to paper.
So venomous are his letters that they have been overtly and covertly responsible for the collapse of not a few governments in the country. On October 1st, 1979, Chief Obasanjo made history by willingly handing over power to the Sheu Shagari led National Party of Nigeria, NPN, government.
However, a few years later, Obasanjo wrote series of letters through which he accused the Shagari government of ineptitude and unbridled corruption. On 31st December 1983, four years after Obasanjo handed over power to it, the Shagari administration was toppled in a military coup. Till today, quite a lot of political analysts and public commentators strongly believe that Obasanjo spiteful letters were partly responsible for the collapse of the Shagari government.
Perhaps, buoyed by the efficacy of his letters in terminating the Shagari government, Obasanjo became more committed to the art. It soon became a pastime widely acknowledged across the country and beyond. From 1984 to 1999, there was hardly a government in the country that did not get a dose of Obasanjo's deadly letters. By now, the fears of his letters have become the beginning of wisdom.
However, from 1999 to 2007, the retired General's propensity for letter writing sharply declined. This is quite explicable as the Owu born chief was at the helm of the nation's affairs under the umbrella of the People Democratic Party, PDP. Therefore, it would have been highly illogical for him to be writing letters against his own government.
All that, however, changed not long after he handed over power to his own chosen successor and political son, late Umar Musa Yaradua whose administration was largely marred by his failing health which nearly threw the nation into a political crisis of sort. Curiously, his then deputy, Dr. Goodluck Jonathan was in the dark about his principal's
ailment. Characteristically, Obasanjo picked up his pen, once again, and there began series of another set of caustic letters that hugely undermined the Yaradua administration. Around 2010, Dr. Jonathan became Acting President and eventually substantial President, as his principal ultimately died of his mysterious ailment.
In-spite of being one of the principal actors in his emergence as president, Obasanjo later became a major thorn in the flesh of the Jonathan administration. It soon became public knowledge that there was no love lost between Obasanjo and his estranged political son. Obasanjo embarked upon another voyage of lethal letter writing. Like
those before it, the Jonathan administration couldn't survive the onslaught. It was roundly beaten at the 2015 poll by President Muhammadu Buhari and his All Progressive Congress, APC. Indeed, Obasanjo openly tore his PDP membership card while he vigorously endorsed Buhari.
Typically, Obasanjo openly courted the Buhari administration at the early stage. But as usual, the love between the duo didn't last. By late 2016, he has started making damning remarks about the administration. By 2017, he was fully back in business as series of noxious letters that roundly cast aspersion on Buhari and his administration started flying in. In one of such, he openly advised Buhari to head back to Daura, his ancestral home, and retire in peace.
In another, he was short of saying that the President no longer had a sound mind! Such was the pejorative tone of the letters. But then, unlike in the past, the famed Obasanjo's letter seems to have lost its potency. Not only did Buhari trounced, Abubakar Atiku, his closest rival at the poll, he won convincingly in places where book makers had earlier opined that the poll might be too tight.
Now, the question is: How did Obasanjo's fiery letter miss its target this time around? Well, the answer could be multifaceted. For one, it appears Nigerians have suddenly discovered that Obasanjo is a crafty old war horse who enlists an unsuspecting public to be part of his personal battles against past leaders. It has been alleged that the
former President often resort to his legendary toxic letter writing art whenever the government in power refuses to do his selfish bidding.
Also, Nigerians might have become tired of his overbearing meddlesome in the nation's political realm. Since 1979, Obasanjo has been directly or indirectly involved in the emergence of every leader in the country. For instance, he greatly influenced theemergence of Yar' Adua and eventually Jonathan as presidents respectively, only to come round and fiercely criticize same leaders. The point here is that if his past judgment that initially influenced his endorsement of these leaders was bad, why should Nigerians trust him again?
The Buhari phenomenon has merely exposed Obasanjo as a hypocritical and self-centred man who thinks mainly about himself, while pretending to be driven by patriotic considerations. In as much as he has the right to continue writing his letters as well as the right to support any candidate of his choice in any election, he has lost the right to
tell Nigerians whom to vote for. Buhari's latest victory has effectively checkmated his capacity to meddle needlessly in the nation's political space.
If he really knows what is good for him, this is really the time for him to take a cue from past leaders such as Yakubu Gowon and Abdusalam Abubakar and toe the path of a true statesman.
Ogunbiyi wrote in from Ikeja, Lagos

Load more