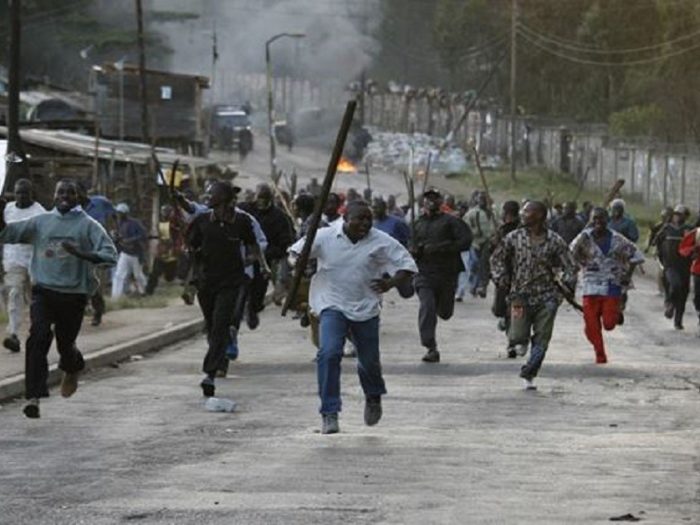 A transparency organisation, Connected Development (CODE) on Thursday, urged appropriate authorities to investigate all allegations of violence and cases of violent acts, during the Presidential and National Assembly Elections, in accordance with the rule of law and bring perpetrators to justice.
Mr Hamzat Lawal, Head of Mission, CODE Election Observation Team, made the call while presenting the Final Report on the Presidential and National Assembly Elections and the Way Forward in Abuja on Thursday.
"CODE strongly condemns election-based violence which resulted in the burning of thumb-printed ballot papers in Isolo Local Government Area in Lagos.
"It also resulted in the killing of a young voter at a polling unit in Dekina Local Government Area in Kogi; death of two persons in Nembe, Bayelsa; the death of 16 people in Rivers and injuries of citizens.
"The Nigeria Police stated that it would be responsible for the protection of electorates and would deploy at least three officers at the 119,973 polling units across the country.
"However, this level of preparedness was not reflected as Uzabe (a real0time technology) recorded many polling units having one security attached and in some places there were none."
has said it is disheartened by the poor level of preparedness shown by the Independent National Electoral Commission (INEC) to conduct violence-free elections.
Lawal alleged that INEC failed to ensure that there was no violence despite the week-long postponement of the elections that was supposed to allow for adequate logistics and security readiness.
The head of mission said security remained a prevalent challenge confronting the nation's growth, adding that the electorate did not have to die at the cost of participating in the electoral process.
Lawal said that the Uzabe, a real-time technology for intelligence gathering and election monitoring, provided emergency incidents reports to security agents through its situation room.
He said that the technology also helped to minimise violence at polling units.
The team leader said that the Uzabe received more than 3,887 reports from on-the-ground observers and "online social sentiment analysts".
"From these reports, Uzabe established about 453 election incidents across 34 states in the Federation and the Federal Capital Territory (FCT).
"Uzabe recorded issues of electoral violence, voter suppression, security personnel and party agents influencing ballots of voters, vote buying, underage voting and destruction of voting materials.
"These incidents were recorded in Lagos, Bayelsa, Rivers, Kogi, Taraba, Bauchi, Borno and Yobe, leading to death of civilians," the head of mission disclosed.
He, however, said that there were also reports of security agents restoring peace in areas where political thugs tried to incite violence.
Lawal urged security agents to do better at protecting the lives and property of the electorate, and at ensuring that no lives are lost during the electoral process.
"We cannot keep addressing issues of electoral violence except adequately prepare for these contingencies," he said.
The head of mission, however, commended INEC for allowing the will of the people to be heard and remaining firm on its duty "regardless of pressure from political actors who wanted to truncate the electoral process".
He urged Nigerians to support INEC and also come out en masse to vote their candidate of choice in the gubernatorial elections on March 9.
Lawal further recommended that INEC's complete autonomy be strengthened to ensure it provided more effective and objective electoral process and develop result-management process using competent and secure technology.
He recommended that INEC curb the issue of underage voting to ensure the election process is credible and to introduce reforms to allow Nigerians in the Diaspora to vote.
The News Agency of Nigeria reports that the Connected Development (CODE) deployed more than 5,000 observers nationwide to ensure that the elections are free, fair and credible.

Load more