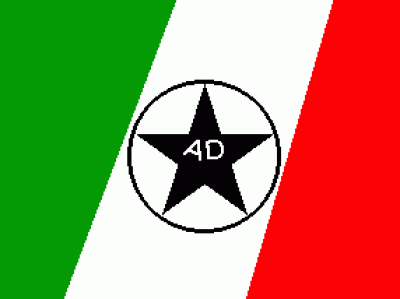 The Alliance for Democracy (AD) in Lagos State has called on the electorate to come out en masse and vote for all its candidates in the March 9 Governorship and House of Assembly elections.
The Chairman of AD in the state, Mr Kolawole Ajayi, told newsmen during the party's road show to sensitise residents that the party would provide impactful governance that would uplift the generality of the masses.
Ajayi said that the party had been repositioned to take over the governance of the state.
He said that if voted into power, residents were assured of infrastructure development, progress, shelter, food security and generally better standard of living.
"We are here to tell Lagosians that AD is still alive and kicking and that we are going into the next election to win and not to play.
"So, this is the time for everyone to speak up by voting for AD, whose driving force is the welfare for all; no candidate is in the race to make wealth for himself, this is about taking the commonwealth to the people.
"We expect to bring new development of dividends of democracy; as clearly stated in our party manifesto, we are purely a welfarist party. We encourage people to come out and vote massively for AD and stand to defend their vote,'' Ajayi said.
He described the party's governorship candidate, Chief Owolabi Salis, as knowledgeable and prominent attorney in the U.S.
The roadshow was taken to Agege and Ikeja areas of the state.

Load more