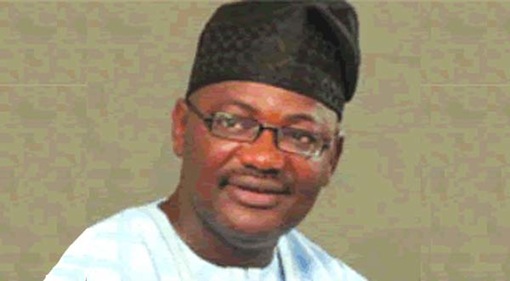 Mr Gboyega Isiaka, a.k.a GNI, the African Democratic Congress (ADC) Ogun State governorship hopeful on Friday restated his commitment to the speedy development of Ogun border towns through a dedicated agency if elected.
The former General Manager of Gateway Holdings made the assertion during his campaign tour to Magboro community along Lagos/Ibadan expressway.
He added that the development of those towns and community would be sacrosanct if he was elected.
Isiaka, a two-time governorship candidate is now seeking to become the sixth democratically elected governor of the Gateway state after the incumbent, Chief Ibikunle Amosun.
He said that the Ogun border towns needed speedy attention which would be given through an agency known as "Ogun State Border Town Development Agency".
"I am very much familiar with the problems faced by the communities that border Lagos State, and I am ready for partnerships to see that those communities are well taken care of.
"Communities such as Warewa, Arepo, Magboro, Akute, Ifo, Ibafo and Mowe are lacking in some basic infrastructure and amenities.
"This places are familiar terrain for me because I have worked in all before and I know what the problem is, so, in response to this I will not look other way if elected but tackle the problems headlong.
"There is an agency which I have put in place called, Ogun State Border Town Development Agency, this agency will be saddled with the provision of those basic infrastructure to the communities," he said.
Isiaka said that due to the proximity of the border towns to Lagos which is the commercial nerve center of the country, there was a need to make those communities more economically viable.
"It is understandable that Lagos is overflowing as a result of population and now devoid of expansion because there are no more lands; people don't have other places to live aside these border towns.
"The other option now is to live in Ogun State, so we will want to latch on this opportunity to make the border towns more viable economically with provision of basic infrastructure.
"These communities need infrastructure such as schools, good roads, electricity and others. During my interaction with a student passing by, I understand that he is schooling in Lagos which should not have been.
"These towns need urgent development and other social and economical facilities such as hospitals and also Small and Medium (SMEs) Scale support programmes which I will priotise if elected," he said.
Isiaka also said that education would form the fulcrum of his administration, adding that it was the foundation for development.
"As needed part of my bond to the people, I will make education the topmost priority of my government agenda if I am elected.
"Focus will also be placed on SMEs whereby our women will have access to soft loans to supports their businesses," he said.

Load more