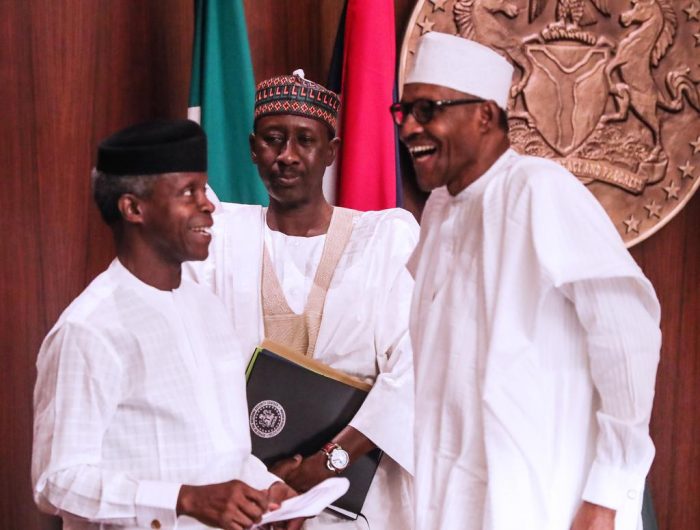 President Muhammadu Buhari was in an expectedly in great mood at the special Federal Executive Council, FEC, meeting ON Friday morning.
For instance, while being presented with a congratulatory card on behalf of the civil service by the Head of Service, he joked "HOS, it seems this card is taller than large."
He then went on to say that he was pleased that members of FEC felt the need to congratulate him. Then he added a jocular one: that it was also self congratulations on their part because if he had lost none of the members would return to the cabinet!
And in his typical self- deprecating style he said, "I went round the 36 States, sometimes two States in a day not just so that no State would complain of being left out but also to prove to the other side that I am fit. And their absolute silence since then showed that I succeeded."
The President, alongside Vice President, Yemi Osinbajo had held an open session with the cabinet members earlier today to commemorate the victory at the polls.

Load more