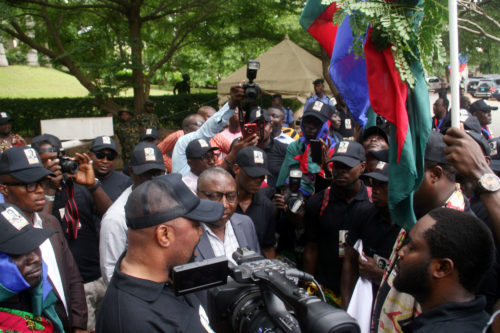 No fewer than 250 women and youths from Ethiope East and Okpe Local Government Areas of Delta have been empowered by the Dafinone Foundation, the News Agency of Nigeria (NAN) reports.
The women and youths who were trained in tailoring, catering, hair dressing, welding/fabrication, aluminum work, electrical work and computer application, were given certificates and starter packs to engage in the various trades.
The Chief Executive of the foundation, Chief Ede Dafinone, said at its 9th graduation ceremony in Sapele, that the empowerment programme was aimed at reducing unemployment in the area.
Dafinone, a chartered accountant, said that the foundation which came into existence in 2006 had so far empowered thousands of youths and 500 women in Sapele, Okpe and Jesse communities and environs.
He said that the foundation started with a microfinance scheme but later realised that many of the beneficiaries could not manage well the credits given to them.
The founder said that the foundation then decided to offer the beneficiaries some skills so that they could be gainfully employed.
He said further that the foundation expanded the scheme to include welding, aluminum work and others to accommodate more people with different interests.
Dafinone urged the beneficiaries to make good use of the skills they acquired to earn their living and also train others in the various trades.

Load more