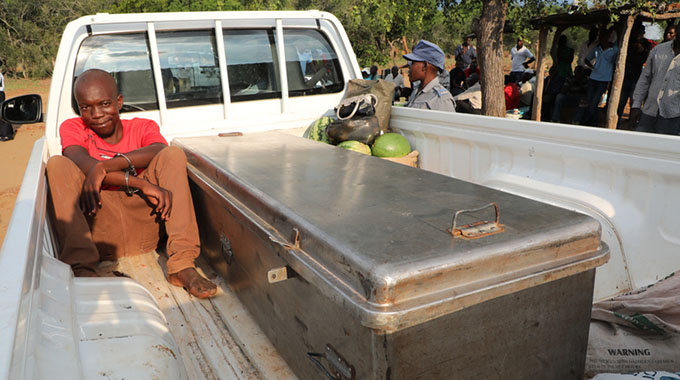 In a very shocking development, an 88-year-old man was brutally stoned to death by his grandson who accused him of bewitching him.
After committing the grisly murder, the grandson burned the body.
This horror story occurred on Sunday night in Gudyanga Village near Birchenough Bridge, Zimbabwe.
The 23-year old grandson, Andrew Muchirawetu was arrested for the murder of his grandfather, William Danda and is currently in custody.
Muchirawetu's uncle, Liberty Danda told the Manica Post, that  "I came here early in the morning around 5 am after I heard people calling out for help. The house was on fire. On arrival I found the deceased's body burning. There were several deep cuts on the body.
"It was clear to me that he had been murdered before being set on fire. In fact, he must have been stoned to death because there were stones all over the place. The stones had blood stains which suggested that they had been used to inflict pain on the deceased. It was a scary sight but I had to put out the fire."
According to Danda, Andrew had a history of mental illness and did not seem to be remorseful.
"Since he came back from South Africa mid last year, he had always been complaining that his grandfather is bewitching him. In fact, he had been showing signs of mental illness. When I asked him why he had committed the crime, he remained silent. He was not even remorseful," he said.
–iharare.com

Load more