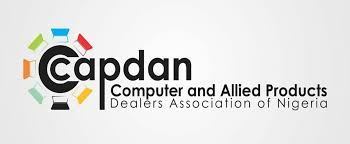 The Computer and Allied Products Dealers Association of Nigeria (CAPDAN) has called on President Muhammudu Buhari to facilitate the provision of intervention fund for Information and Communications Technology (ICT) industry.
The CAPDAN President, Mr Adeniyi Ojikutu, made the call in Lagos on Friday.
He also suggested training of ICT professionals in the Computer village at Ikeja and other prominent ICT sales outlets.
Ojikutu said that the intervention fund and training would contribute meaningfully to the nation's economy.
According to him, the intervention fund will be similar to the agriculture intervention fund.
He congratulated President Buhari, saying that the ICT industry had enormous potential and the government should assist to ensure the potential are adequately tapped.
According to him, the association has transformed the Computer village to a near-formal sector but the government needs to provide the requisite business training, technical training and engineering training for the business community.
"The training will improve the professional standards of engineers in the Computer village and will also improve their contributions to the country's economy.
"Ultimately, it will affect the Gross Domestic Product (GDP) and improve the country's economy,'' Ojikutu said.
According to him, ICT can be said to be the second contributor to the nation's GDP, so there is need for government's contributions.
He, however, urged the Federal Government to come up with more policies that would improve the ICT sector.

Load more