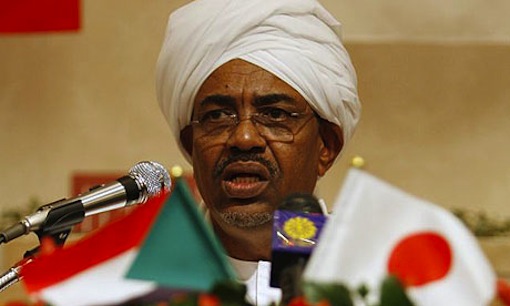 Sudan's ruling National Congress Party (NCP) on Friday said that Sudanese President Omar al-Bashir had delegated his powers as party leader to his new deputy Ahmed Haroun.
The party said this in a statement at the conclusion of a prolonged meeting of its leadership in Khartoum.
"The meeting has been informed of the decision by the president of the Republic to delegate his authority and powers to the NCP deputy chairman until convocation of the party's general conference," the party said in the statement.
The party noted that the decision was in line with the earlier pledge made by al-Bashir that he would distance himself from all political activities in the country.
Last week, the NCP selected Haroun as the party's deputy chairman.
On Feb. 22, Bashir declared a state of emergency all over Sudan for one year and dissolved the central and state governments in the wake of protests.
Sudan has been witnessing protests since Dec. 19, 2018 the deteriorating economic conditions and price hikes of basic commodities.

Load more