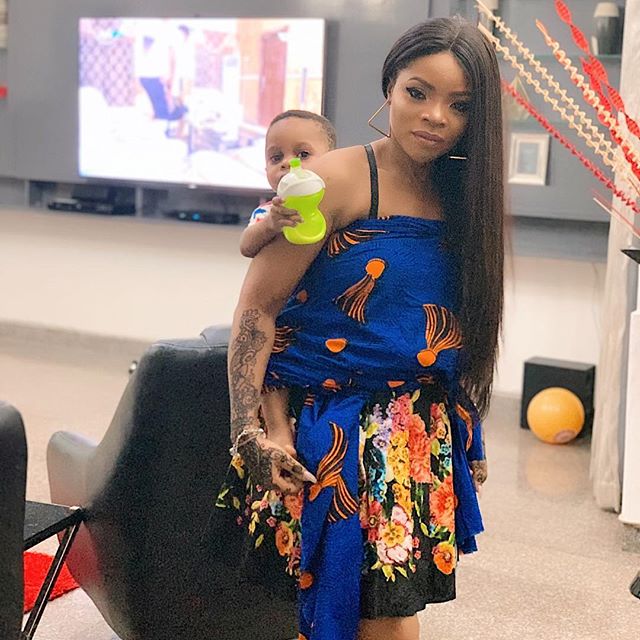 Celebrity fashionista, "How To Make Money On Instagram" author and entrepreneur Laura Ikeji has been pictured rocking her baby boy Ryan with a wrapper on her back.
Most young ladies do not like to carry their kids on their back like an average African woman does, they seem to have adopted the western culture of using a baby carrier to carry their kids on their chest.
Laura is changing the narrative here. Her style is very helpful for women, so that they can get other things done in their homes.

Load more