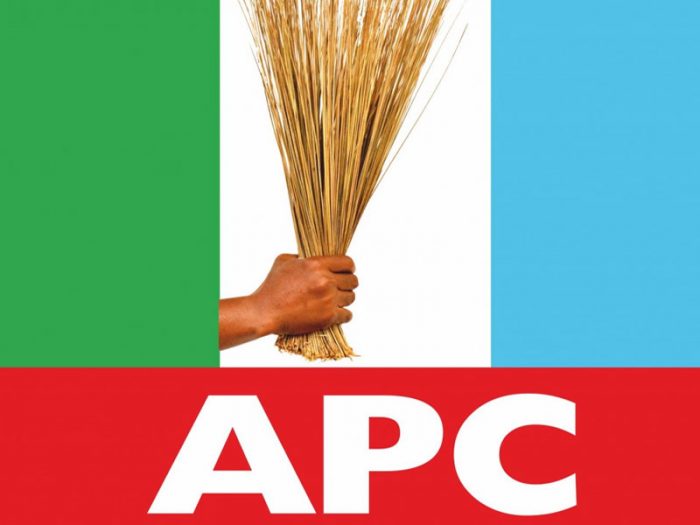 Chief Chinedu Ogah, All Progressives Congress (APC) candidate for the Ikwo/Ezza South Federal Constituency has commended members of the constituency for their support in the Feb. 23 elections.
Ogah stated this at Ohatekwe in Ikwo Local Government Area of Ebonyi in a thank you rally to appreciate the constituents for supporting the party.
Ogah, who lost to Chief Lazarus Ogbeh of the People's Democratic Party (PDP), said there was need to thank the people for their solidarity and support during the elections irrespective of the outcome.
"I am here to thank you for voting for me and President Muhammadu Buhari during the presidential and National Assembly elections. Irrespective of what the outcome was.
"Please, don't fight. Don't cause troubles. We will reclaim our mandate. By giving the president the highest number of votes in Ebonyi, you have written the name of Ikwo Local Government Area in Nigeria's political map," he said.
According to the result announced by the returning officer in Ikwo local government area, Prof. Richard Inya, Buhari got 20,765 votes while Alhaji Atiku Abubakar of PDP polled 16,267 votes.
Ogah, who alleged widespread irregularities in the national assembly election in the area, assured members of the constituents that he would reclaim the mandate in court.
The Independent National Electoral Commission (INEC) has declared Ogbeh of PDP winner having polled 31,296 while Ogah got 27,696 votes, a result Ogah has rejected.
Ogah, however, encouraged the people of the area to stand firm and sustain their massive support for him to restore his mandate.
He also encouraged them to sustain their support for President Muhammadu Buhari, noting that the president has their interest at heart.
Ogah, however, warned politicians to desist from intimidating the people of his constituency, saying that the people would resist such moves through legitimate means.
"The police should do the right thing. We are here to liberate Ikwo land. Time has gone when some people subject our people to hardship. Nobody should arrest our people illegally," he said.
He announced the award of scholarship to Mr Jonah Alidor, a member of the constituency to read any course of his choice in any tertiary institution in the country for resisting rigging attempt at his polling unit.
"He is a defender of democracy who stood against anti-democratic forces who came to rig the election in his polling unit.
"He displayed exemplary conduct and has served as an example of what true courage stands for; we shall honour him to serve as a source of encouragement to other youths.
"The scholarship will assist him to study any course of his choice and to any level he desires," he added. (NAN)

Load more