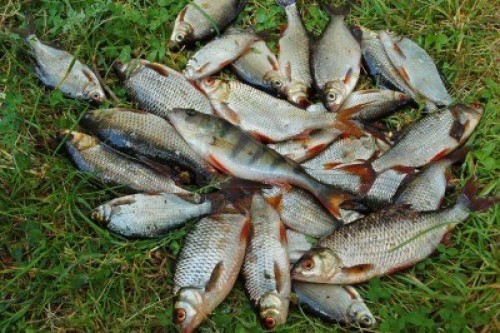 The Nigerian Conservation Foundation (NCF) on Sunday called on the Federal and Lagos State Governments to strengthen regulations on marine species protection to prevent extinction of some fishes.
NCF's Director, Technical Programmes, Dr Joseph Onoja, made the call in a telephone interview with the News Agency of Nigeria (NAN) in Lagos.
Onoja said marine species were important to the ecosystem because it provided nutrition for over three billion people globally.
He explained that the oceans regulated climate, released oxygen for humans to breathe fresh air while absorbing carbon dioxide released into the atmosphere.
He added that government should ensure that oceans and marine species were protected.
"The world's over three billion people actually rely on the marine for their sustenance; so, it is a major contributor and has been over the ages to the well-being of people.
"It is something that we really need to take serious as humans because if we take out marine, a lot of people would loose out their livelihoods.
"Most of us feed on fishes from the marine environment so without marine, most lives would be in jeopardy,'' he said.
He lamented the killing of Sea Turtles which were among endangered species that protected fishes by eating major predators that fed on fish.
He said that Sea Turtles would usually come to the beach to lay eggs but were being killed and their eggs harvested out of ignorance and sold around some places in Lagos.
"As we are killing Sea Turtles, we are increasing the number of predators on the fish population and if they (Sea Turtles) are not there in the food value chain, predators will eat up more fish species and that would lead to scarcity of fish,'' he said.
Onoja also lamented poor refuse management and plastic pollution affecting underwater animals feeding on them, transferring the health problems to humans who consumed sea animals.
He called for implementation and enforcement of existing federal and states laws that focused on protection and preservation of marine lives, as well as inter-agency cooperation to solve the problems.

Load more