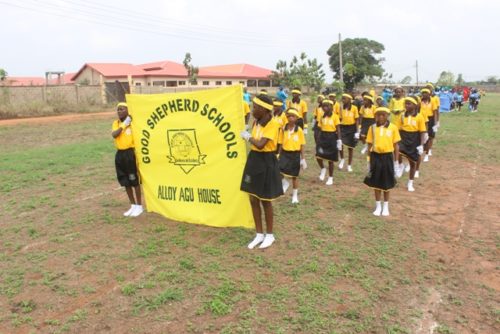 The Federal Ministry of Education has called on students to stay clean and resist any pressure to use substances to enhance their performances during sporting activities.
The Permanent Secretary in the ministry, Mr Sonny Echono, made the call on Saturday at the 99th and 48th annual Inter House Sports of the King's College, Lagos, and Federal Science and Technical College, Yaba, Lagos, respectively.
Echono spoke at different occasions in the two schools.
The permanent secretary was represented by the Director of Basic and Secondary Education in the ministry, Dr Lami Amodu.
He said that spirit of competitiveness was expected at every sporting event, noting that there could, therefore, be pressure on contestants to go against their friends in such competitions.
Echono said that sports should promote discipline, team spirit and healthy rivalry as well as promote national and international peace, understanding and cooperation.
"It is in line with the foregoing reasons that the Federal Ministry of Education has continued to encourage sporting activities such as the one we are witnessing here today.
"A strong spirit of competitiveness is expected. As young athletes, you will feel the heat and pressure of going against your friends to pick up the crown.
"Here, your character will be tested and your friendship will be put to test.
"Whatever it feels, bear in mind that the drive to win is a key factor in life, and the means through which you achieve success is important.
" Dare to win clean; do not succumb to the pressure to cheat or engage in the use of any substance for the purpose of enhancing performance," he admonished.
According to Echono, the World Anti Doping Agency and the Nigeria Olympic Committee are seriously discouraging any forms of cheating in the various sports.
He said that Nigeria was working hard to ensure that Unity Colleges and other schools would continue to organise inter-house sports competitions devoid of any form of cheating.
The official urged that the spirit of sportsmanship must be cultivated and encouraged amongst students.

Load more