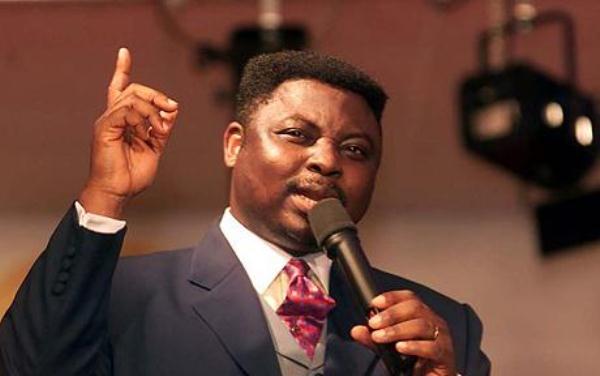 Senior Pastor of the Kingsway International Christian Centre, KICC, Mathew Ashimolowo has endorsed Pastor Alph Lukau of the Alleluia Ministries International Johannesburg, who recently purportedly raised a man from the dead, but later denied the act after investigations showed that the miracle was faked.
Pastor Lukau took the world by the storm late February, when he threw the entire South Africa was into controversy with a video showing he raised a Zimbabwean man, Brighton Moyo, 29, from the dead but the whole act was a sham and stage-managed.
Moyo was already in a coffin before his purported dead body was brought to Lukau for healing and he did the 'unthinkable.'
According to some people who seem to have analysed the videos thoroughly, the modern day Larazus seems to be breathing a lot for a dead man.
Tongues were set wagging, leading to lots of investigation, and the results showed that the 'miracle' was staged-managed.
Watch video here:
However, after feeling the heat amid claims that he resurrected a Zimbabwean man from the dead, Pastor Lukau has published a statement on Facebook denying he resurrected anyone, instead blaming the man's family for misinformation.
However, Nigerian pastor, Ashimolowo was in Lukau's church in South Africa few days ago to endorse him as a true 'man of God.'
"I am here because God told me to come. He told me that the man in the house (Lukau) is truly a man in His heart and I want you to know that you are in the right house. Tell two or three people, you are in the right house.
"You are in the right house, celebrate him, put your hands together, lets appreciate God for him and his wife, give God all the praise.
"I was tired and said let me sleep, the Lord brought Apostle Alph to my spirit and I saw the Lord speaking to me, saying, tell him, he is not just building a church, he will build an institution," Ashimolowo said in a video on Instagram.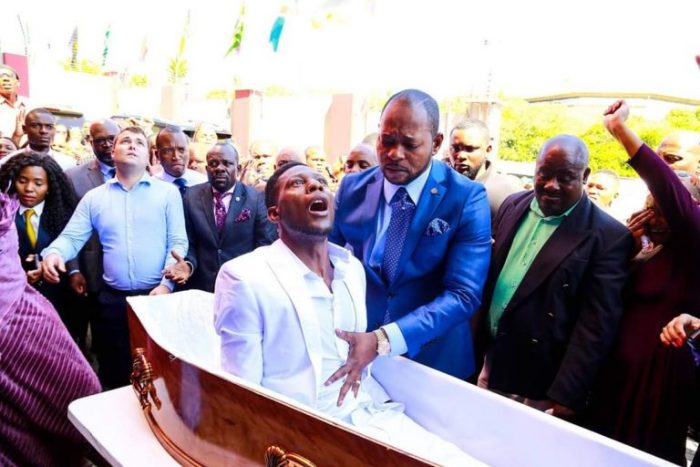 Few days ago, the leader of the Incredible Happenings Church, Pastor Paseka "Mboro" Motsoeneng, confronted Lukau for "bringing Christianity into disrepute" and charged him to raise former South African President, Nelson Mandela from the dead.
Mboro accused Lukau of being a fake prophet over his unholy' resurrection 'antics' after he initially claimed to have raised a man from Zimbabwe. Lukau later retracted his claims after being exposed and blamed the "dead man" for staging the miracle.
Ironically, Mboro, himself claimed to have gone to heaven and came back claiming that he had taken selfies in heaven. Soon after returning from the promised land, Mboro said he was willing to share his photos with people, but they had to "pledge" R5 000 to his church first. However, before people could "purchase" the photos, Mboro claimed that the Samsung Galaxy S5, which he used to photograph the heavens had disappeared.

Load more